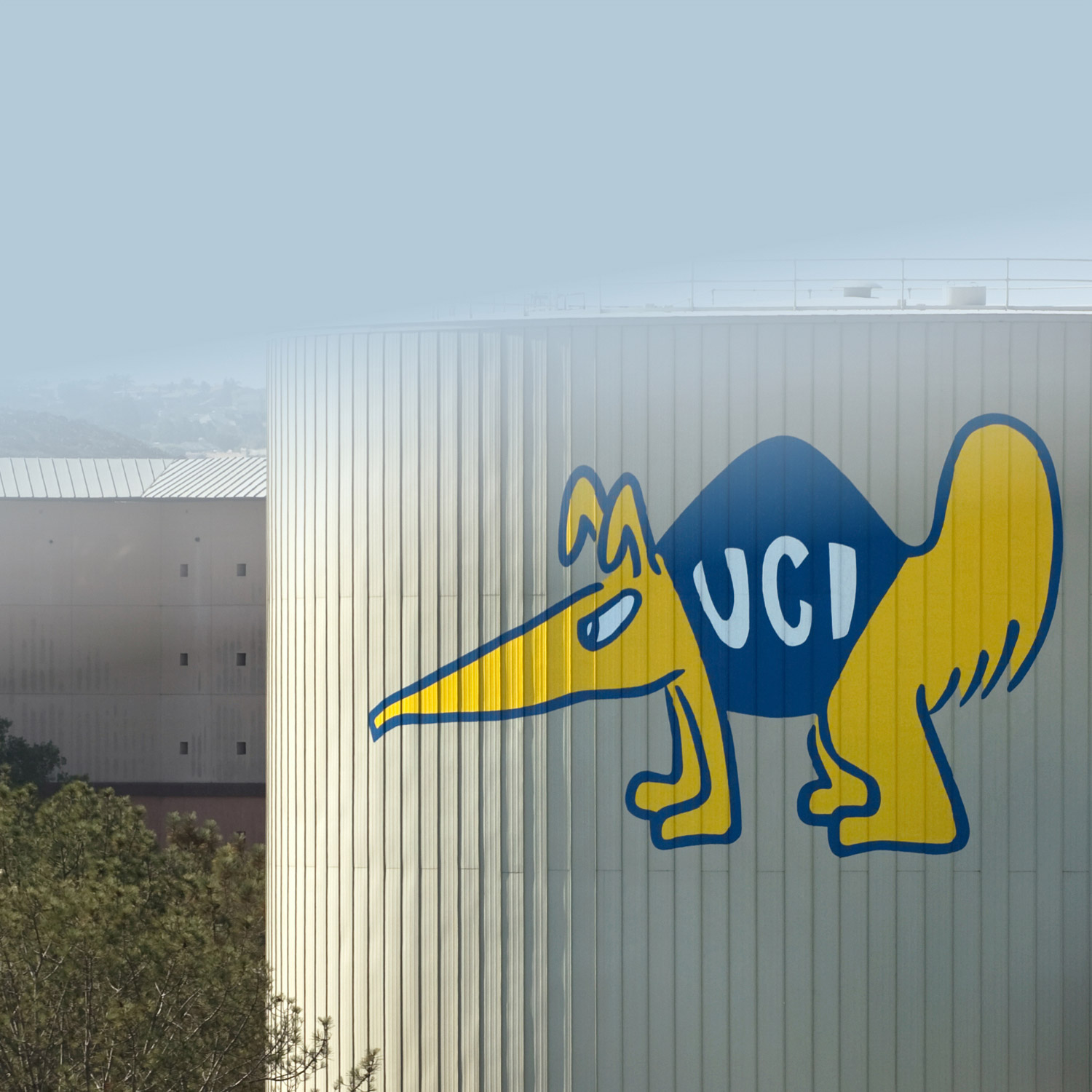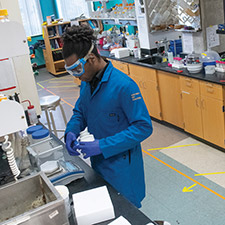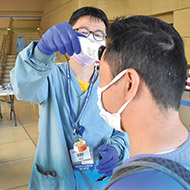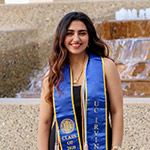 Chapter Six
---
What's next? A new day
On May 11, Chancellor Howard Gillman announced that the campus was ready to start thinking about next steps. The Strategic Advisory Group, headed by Interim Provost Hal Stern, and communications professionals will begin writing a new chapter in the COVID-19 epic. Reopening transitions will be measured and careful, emphasizing the health and safety of the UCI community. And the "new normal" will almost certainly incorporate the knowledge acquired and innovative techniques and technologies implemented during this unprecedented crisis.
Reengagement started on June 8, when about a third of researchers resumed on-campus operations after nearly three months of remote work. A methodical process of letting employees know how and when they could return to their job sites soon followed. Then, at the end of June, Student Affairs began informing students what the fall quarter would be like, although a July surge in COVID-19 rates in Orange County is presenting new challenges.
"Long-term thinking, when we get to the other side of this, is about how the world is going to look," Gillman said. "We have to find the positive, lasting lessons."
The rise of telemedicine is one success on which to build, he said. The telecommuting experiment has shown that it can improve the general well-being of employees through flexible work hours and less time spent in transit.
"And we were already teaching more undergraduate classes online than any other campus," Gillman said. "There are faculty who never would have experimented with online classes … who are now finding that if they had more than 10 days to figure this out, they could do some pretty cool things with remote learning."
"There's a sense of urgency to do something and also a sense of purpose. It feels good. On the other hand, I'm pretty sad because we had a really collaborative lab of about 15 people that's down to three. Right now, with our unique rapid-evolution technology, we're working on engineering specific antibodies called nanobodies that can neutralize the coronavirus and also be used to detect it. Everyone has gone the extra mile to generate the perfect environment for us. We're feeling the support and pushing through as much as we can."
He's also optimistic that the campus can weather the budget challenges. A lot of the substantial financial hits were one-time expenses not in the core budget. Housing and dining eventually will rebound. And a pandemic-prompted nearly 10 percent cut in the state budget is manageable, Gillman said.
"There are lots of budget strategies we can adopt that will allow us to keep this community together and intact and doing fine," he said.
The advisory group was doing scenario planning in case student enrollment fell below projections, but UCI started from a strong position with a well-managed budget, Gillman noted: "We'll be ready to make big decisions if we have to, but just as you can make the mistake of not reacting enough to a situation, you can make the mistake of overreacting, and we've tried very hard to keep the community together."
It's a community, he said, that has proven its mettle in a crisis it was designed for.
"I love this place, and it makes me proud every day, every week – but never more so than what we've seen in this pandemic," Gillman said. "Great research universities with a public mission were made for moments when you need tremendously talented clinicians who can provide the best care. They were made for a time when you need scientific discovery and information. They were made for a period when we need reliable information – and for a time when we're looking out for everyone, privileged or not.
"Whether it's front-line clinicians, our scientists, our public health specialists, our business school, our social workers or our law students doing remote pro bono work, the UCI community is committed to using our talents to help, and it makes me so proud to be part of it. I hope we will all remember that when the world needed us to stand up and face this issue and help our friends and neighbors, we answered the call. What else could you ask of an institution?"