Iyanna Blackburn Profile
Top three film directors you'd like to meet:
Ryan Coogler
Ava DuVernay
Barry Jenkins
---
Iyanna Blackburn
B.A. in film & media studies and B.A. in African American studies
Although coastal cities like her hometown of Long Beach have their charm, when it came time to choose a university, first-generation college student Iyanna Blackburn found UCI to be ideal: not too far away but not too close to home, with a beautiful setting and top-tier curriculum. Campus life also exposed her to "so many types of people, cultures, experiences and opportunities. I have made friendships and memories that will last a lifetime," she says. One of Blackburn's favorite memories will be her stint as a practice and public relations director for the tennis club. "I got to meet people, make new friends and try different things at our social events and play my favorite sport," she says. While pursuing a double major and being actively engaged in extracurricular activities, Blackburn found time to successfully direct, edit and produce a documentary, "The 2%: Navigating UCI as a Black Student." Her plans after graduation are to pursue a career as a producer and director in the entertainment industry. "I will have stories to tell forever about my time at UCI," she says.
Janay Bombino Profile
Dream Lunch with a Tech CEO:
Boring Answer? Bill Gates. I admire how he has shifted his focus to technology and philanthropy. Less boring answer? The CEOs of the smaller Aerospace companies that are working on making space exploration and technologies more sustainable. There's a lot happening right now in commercial space and I love that there are some companies trying to work sustainability into the model on the front end."
---
Janay Bombino
B.S. in materials science and engineering
After leaving an acting conservatorship in New York City, Janay Bombino is once again returning to the East Coast, this time with a bachelor's degree in materials science and engineering in hand.
Not only is she one of The Henry Samueli School of Engineering's most promising graduates, but she's also one of only 44 U.S. college students to receive the 2021 Brooke Owens Fellowship, a paid internship and executive mentorship for exceptional undergraduate women in aerospace. Bombino will intern at Ball Aerospace in Washington, D.C., this summer as part of the strategic operations team involved in creating working policy from technical information gleaned from company projects.
While this was her first national recognition, she's been making an impression since her first year at UCI after transferring from Mount San Antonio College in Walnut. A member of the California Alliance for Minority Participation, Bombino was awarded the Edison STEM Transfer Scholarship.
She's interested in the intersection of structural design and materials, as well as aerospace construction based in space. Bombino wishes to be the person who makes the spacecraft that takes the first people to another planet. "I want to know what makes us humans on Earth," she says, laughing, "and, more importantly, how to get us off of it."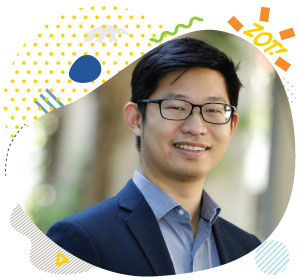 Dr. Daniel Chow Profile
Top three CEOs (current or former) you'd like to meet:
Bob Iger, The Walt Disney Co.
Jensen Huang, Nvidia Corp.
Susan Wojcicki, YouTube
---
Dr. Daniel Chow
Executive MBA
After spending 11 years going through medical school, an internship, residency and a fellowship, Daniel Chow, UCI assistant professor-in-residence of radiological sciences, wasn't planning on earning another degree. He changed his mind when he learned that The Paul Merage School of Business, with its emphasis on the impact of digital technology across industries, offers an executive MBA program. "Artificial intelligence and advanced analytics are increasingly being applied in healthcare," Chow says. "It's critical that we understand how to harness their power to facilitate the development of precision medicine, drug discovery and other clinical applications to empower providers, researchers and patients." His plans after graduation are to continue his work as co-director of UCI's Center for Artificial Intelligence in Diagnostic Medicine and Precision Health Through Artificial Intelligence Initiative. "My goal is to be at the forefront of shaping the digital patient care experience in the 21st century and beyond," Chow says.
"My goal is to be at the forefront of shaping the digital patient care experience in the 21st century and beyond."
- Dr. Daniel Chow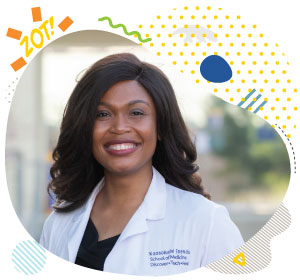 Kaosoluchi Enendu Profile
Three things I'll miss about UCI:
My incredible mentors and support system – they've been by side from undergrad to medical school and helped me thrive by being my substitute family since I had no family in Orange County
Being so close to the beach
$2 boba – 'nough said
---
Kaosoluchi Enendu
M.D., MBA
Although Kaosoluchi Enendu will be leaving UCI with her M.D. to join the psychiatry residency program at Yale University, her impact on the School of Medicine is significant and lasting. Enendu co-founded the Leadership Education to Advance Diversity – African, Black and Caribbean program in 2019. LEAD-ABC is the first medical school program in the U.S. designed to produce leaders in medicine who will serve these communities.
Enendu began developing the program when she entered medical school in 2017. She says she was "unyielding" in pushing LEAD-ABC forward because she "saw such a need." With the aid of mentors in the African American studies department and in the School of Medicine, her persistence is paying off. While the UCI medical school's class of 2020 included no Black graduates, its 2020 incoming class had a record 12 Black students. LEAD-ABC co-directors Dr. Carol Major and Dr. Candice Taylor Lucas support students who are organizing COVID-19 vaccine clinics, leading research projects, creating anti-racism curricula, establishing pipeline programs, partnering with the community and designing a student-run free clinic to serve the health needs of Black people, all while excelling in school as future physician-leaders.
As a doctor, Enendu hopes to address health inequities, focusing on racial trauma – stress stemming from the experience of racial discrimination. She plans to treat patients holistically, taking their racial and social context into consideration. Enendu also wants to advise institutions on how to design minority student support structures and consult on the creation of other mission-based programs like LEAD-ABC around the country.
"I want to partner with patients and provide care with an anti-racism lens," she says, "and give other doctors the tools to do the same."
- Kaosoluchi Enendu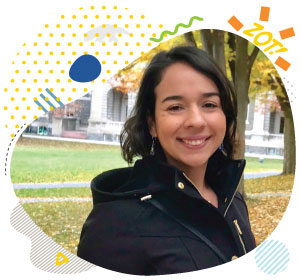 Mayara Costa Figueiredo Profile
What was it like growing up in Belém, in the Amazon region of Brazil?
The Amazon is very influential in our life, as rain cycles and weather are all dictated by the forest. It rains almost every day, and it's very hot. The city is almost an island surrounded by the river.
---
Mayara Costa Figueiredo
Ph.D. in informatics
If you've ever used a health app to track your menstrual cycle or count steps, you'll want to follow Mayara Costa Figueiredo's research. According to a recent Gallup survey, 20 percent of U.S. adults employ health apps, with high-income households, women and young adults among the most enthusiastic users. An interest in the intersection of health informatics and human-computer interaction led Figueiredo from her native Brazil to UCI's Donald Bren School of Information & Computer Sciences, where she works under the supervision of Associate Professor Yunan Chen and Professor Kai Zheng in the Health and Informatics Lab. Her thesis focuses on understanding the uncertainties women face when self-tracking their fertility and how to better support them. She interviews patients and healthcare providers, analyzes social media, and evaluates the design of mobile apps that track fertility. You could call her a scientist-advocate for health app users. "I love technology, but I love people more," Figueiredo says. "I want to help people and support their activities as they use technology to gain knowledge about their health." Her analysis of health app utilization illuminates the role of technology in educating individuals about their bodies. "People who are trying to conceive often don't know how their body works," she says. Data tracking can empower users but also provoke anxiety and depression if the desired results are not achieved. Figueiredo's goal is for her research to improve the design of self-tracking health apps. She says: "Apps should promote positive behaviors while setting realistic expectations."
"I want to help people and support their activities as they use technology to gain knowledge about their health."
- Mayara Costa Figueiredo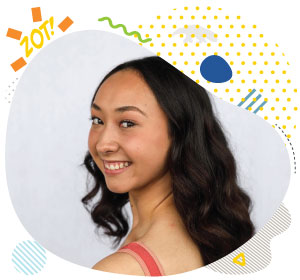 Katherine Lingle Profile
Favorite choreographers:
Ohad Naharin
Imre & Marne van Opstal
Lar Lubovitch
---
Katherine Lingle
B.F.A. dance performance and choreography
Minor in digital arts
Katherine Lingle has been dancing since she was 3 years old, so when she started thinking of her future after high school, the idea of not dancing for the rest of her life was "foreign and upsetting," she says. UCI was her first choice to begin realizing her dream of being a professional dancer. Lingle knew that the Claire Trevor School of the Arts had an outstanding dance department and that she would receive stellar training and opportunities as a student. She has since starred in a number of productions, such as this year's virtual concerts: "Dance Visions," in which she performed "Scriabin Dances," a solo work by Lar Lubovitch; and "Physical Graffiti," which showcased her own choreography. Lingle has also served as co-chair of the dance department's Community Student Advising Committee, and she's an executive member of the Bare Bones Dance Theater organization at UCI. Despite the challenges of being a dance major during a pandemic, she has found a silver lining: "I discovered new ways to fuel my creative genius and learned how to motivate myself to continue dancing despite physical limitations."
"My favorite UCI experience has to be traveling to Italy with Professor Lisa Naugle and the DTM2 ensemble to present our choreography, perform and collaborate with international musicians. It was not only an amazing opportunity, but one that I was able to experience with my best friends."
- Katherine Lingle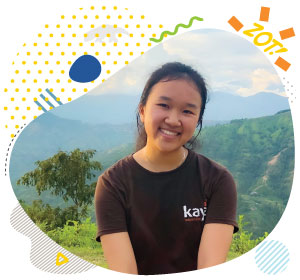 Uyen Thanh Mai Profile
Top three influential films:
Bending the Arc
Period. End of Sentence.
Hotel Rwanda
---
Uyen Thanh Mai
B.S. public health sciences
Minors in philosophy and international studies
The daughter of Vietnamese refugees, Uyen Thanh Mai grew up learning about the difficulties her family faced as a result of the Vietnam War. With the help of humanitarian organizations and government assistance, her family was able to start a new life in the U.S. Mai hopes to use her combined public health, philosophy and international studies expertise to provide the same support to other groups in vulnerable positions. After she graduates, Mai plans to pursue graduate studies in bioethics and then would like to earn an M.D.-Ph.D. to become a physician and conduct research that will help the global community achieve happiness and well-being. As an undergrad, she's already making an enormous difference. Mai led a photojournalism project that highlighted the medical struggles of a local underserved population, coordinated a publication focused on undergraduates' physical and mental health experiences, and endeavored to humanize the narratives of North Korean refugees. She has helped set up clinics in rural Ghana and worked on a women-run farm in Nepal. Mai is currently interning at the Centers for Medicare & Medicaid Services to learn how policy can impact health outcomes. As a Dalai Lama Scholar, she has been providing virtual companionship to hospice care patients and seniors in an adult care facility. Mai is also the director-general of UCI's Model United Nations, a role in which she organizes international awareness conferences for high school and college students.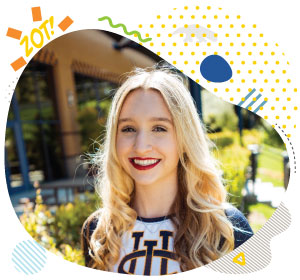 Kylie Jade Munson Profile
Most memorable experience at UCI
"My most memorable moment at UCI was performing with the Spirit Squad for homecoming last year and being a part of the homecoming game."
---
Kylie Jade Munson
B.S. in biological sciences
Kylie Munson walked into her first college class when she was only 11 years old. At 13, the Santa Clarita resident was nominated to represent California at the Congress of Future Medical Leaders, a conference for the brightest high school students who plan to become physicians. Soon after, Munson simultaneously graduated from Sage Oak High School with a 4.89 GPA and earned an associate degree at Los Angeles Mission College. Now, as she prepares to graduate from UCI with a bachelor's degree at 15, Munson is ready to attend medical school and find cures for inherited diseases. To support her dreams, she was recently awarded the UCI Stanley Behrens Foundation Scholarship. When the driven teen isn't studying genetics or tutoring, she pours her ambitious nature into cheerleading. In 2018, Munson's cheerleading team the California Allstars Smoed won the elite international championship Worlds, and she brought the same energy to her tenure on the UCI Spirit Squad.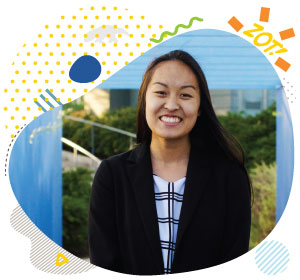 Jenny Nguyen Profile
Mentors who made an impact:
Pharmaceutical Sciences Mentorship Program mentor Kenneth Ta
Pharmaceutical sciences advisers Brittany Betancourt-Hamer, Erin Harper and Andrea Anema
Pharmaceutical sciences lecturer Samuel Schriner
---
Jenny Nguyen
B.S., pharmaceutical sciences
Jenny Nguyen chose UCI because of the uniqueness of the pharmaceutical sciences program. It bridged various sciences and had interesting topics, such as pharmacotherapy -- which taught her how a range of disorders, from neurological to psychological, could be successfully treated with medication. Her interest grew deeper during her four years as a member of the Pre-Pharmacy Society, where she learned about the field directly from practicing pharmacists who were often guest speakers during meetings, and where she became president her fourth year. As a peer academic advisor, she was able to interact with students and help them with their problems, academic or otherwise. Her experiences gradually steered her in the direction of psychiatry pharmacy, which would allow her to work in an inpatient setting. Now she looks forward to applying her passion while obtaining a Doctor of Pharmacy at UCSD, where she will be starting this fall. She will bring with her the skills that she acquired while volunteering and working as a pharmacy technician at the UCI Health vaccine clinic since the beginning of the year. She has been helping draw up the life-saving vaccines that are being administered to the community, an experience she says has made her feel more confident in her choice to pursue pharmacy.
"Being able to directly contribute to helping us recover from the pandemic. I feel like I'm putting my time and efforts into something that truly matters to me, and it's rewarding to meet such great people, as well as see the patients so happy to get their vaccine!"
- Jenny Nguyen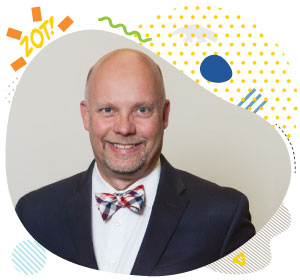 Pat Patton Profile
Who are your favorites nurses from television and film?
All the nurses from the film "The American Nurse"
Nurse Ratched from "One Flew Over the Cuckoo's Nest"
Margaret Houlihan from "M.A.S.H."
---
Pat Patton
Doctorate in Nursing Practice
When Pat Patton was in nursing school in the '90s, the dean spoke to his class as they were about to graduate. "She told us that she expected all of us to have our master's degrees by the time we were 40 and our doctorates by the time we were 50," Patton recalls. "Well, I'm a few years behind schedule on getting my doctorate, but I'm there now. I remembered her words for the last 28 years, and they have continued to push me to get my DNP this June!"
One could say that for Patton, earning his doctorate is the capstone achievement of a brilliant career. As the chief nurse executive at UCSF Health, he's one of the nation's most influential nursing administrators. And before UC San Francisco, he was UCI Health's chief nursing officer. So why go back to school?
"Personally, receiving my doctorate is a huge sense of self-accomplishment and lets me know that anything is possible," Patton says. "No one in my immediate family has a doctorate, and I'm trying to set the stage for my children and grandchildren to let them know that they too can do anything, including getting a doctorate. Professionally, I wanted to get my DNP because, as the chief nurse executive at one of the top 10 health systems in the country, I feel I need my doctorate to help lead the way in evidence-based practice and help, in a small part, to keep our system at the top."
"The Sue & Bill Gross School of Nursing has been a great place to earn my DNP," he adds. "They have made sure their students' needs were met during the past two and a half years. Many of my classmates either had children, had a sick loved one, had COVID, or were dealing with long hours and stress taking care of COVID patients. The faculty and staff have truly been supportive to us during this entire time."
Lissette Umanzor Profile
How she practices self-care:
Going to the Anteater Recreation Center gym
Hiking on one of the many trails near UCI
Grabbing a meal at one of UCI's delicious dining halls
---
Lissette Umanzor
B.A. in environmental science & policy
Lissette Umanzor has some #AnteaterAdvice for incoming students: Join the club! Literally. "When I first arrived at UCI, I felt so lonely sitting in class with 100 students," she says. Everything changed when Umanzor signed up for the Peer Academic Advising Program: "I found a family and developed a greater sense of purpose in helping students achieve their goals." Peer advisers work with students to create multiquarter academic plans and help Anteaters take advantage of career, tutoring and mental health resources. In the last year, Umanzor has pivoted from one-on-one meetings to live online chats and Zoom sessions. Recalling the challenges of 2020, she prefers to focus on the positive aspects of a remote campus environment: "We have seen an increase in the number of students doing course planning, and online check-ins have made it easier for students to follow up with us." Umanzor is passionate about science-informed public policy, a perfect fit for UCI's interdisciplinary approach. "My major combines all the science topics I love – like chemistry and biology – plus economics and public policy," she says. "The interdisciplinary nature of the program will allow me to combine environmental science and social justice issues in my future career." Her plans include working as an environmental consultant and planner, traveling, and possibly pursuing a graduate degree. As a first-generation college student, Umanzor urges others to take advantage of campus resources. "Seek help when you need it, whether through academic advising or the Student Health Center," she says. "There's an entire community on campus ready to help you reach your potential."
"I found a family and developed a greater sense of purpose in helping students achieve their goals."
- Lissette Umanzor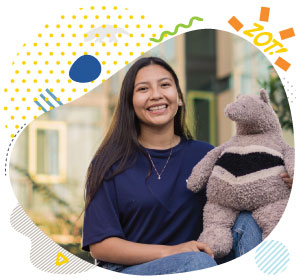 Bethany Urbano Profile
What organizations do you believe make the most impact on society?
United Nations - Their mission is to maintain peace, protect human rights, deliver humanitarian aid, and support sustainable development.
TedTalks - Their mission is to spread ideas and knowledge.
National Geographic - They support innovative and transformative projects that protect the wonders of our world.
---
Bethany Urbano
B.A. in education sciences and B.A. in political science
When Bethany Urbano was growing up in Santa Ana, the youngest of four children being raised by a single mother who only reached the first grade before being forced to leave school, she knew that the most important things in life are family and community. That mindset has guided her in her pursuit of bachelor's degrees in both education and political science.
Throughout Urbano's tenure at UCI, she has gotten involved in nearly everything she could and has made full use of UCI's Summer Academic Enrichment Program, which she describes as an indispensable resource.
"Being fortunate enough to participate in this prestigious program humbled me," Urbano says. "It cultivated my mentality to serve first and drove my serve-first mentality into all aspects of my life."
She will transition to the professional world this summer, seeking to eventually manage a philanthropic organization and work with UNICEF or the United Nations, where she could give back to the people who made her journey possible.
"My beloved community is a unique example of how American and Mexican communities blend together to create the Chicano culture," Urbano says. "I want to be part of an organization that brings knowledge and resources to communities and governments around the world in order to help alleviate poverty and support the advancement of quality education."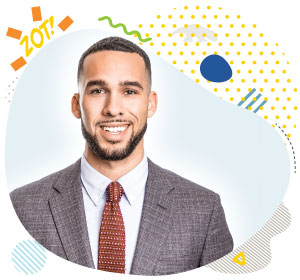 Jamison Whiting Profile
Top three lawyer heroes:
Former Minnesota Viking, Minnesota Supreme Court Justice Alan Page
President Barack Obama
Minnesota Attorney General Keith Ellison
---
Jamison Whiting
J.D.
When George Floyd was killed last May, UCI Law student Jamison Whiting joined the peaceful city-wide protests against police abuse in his hometown of Minneapolis, where he was learning remotely because of the COVID-19 pandemic. "It was beautiful seeing all shapes, sizes, colors. You could see that the city — no matter what color you were — wanted change," says Whiting, who is Black. But shortly after the initial protests, Whiting watched as civil disturbance crept in. His local grocery store and gas station burned down. "I don't condemn anyone's emotions. The anger and sadness of the situation were just overwhelming. It boiled over," Whiting says.
The very next day, Whiting awoke to find a couple hundred dollars in his Venmo account sent by friends and classmates from UCI who wanted him to distribute the money to people in Minneapolis who needed it. An idea was sparked. Whiting and his girlfriend, Kelly Law, ultimately raised more than $14,000 and distributed $1,000 each to 14 businesses that needed to repair broken windows or replace looted inventory.
That's the kind of contribution Whiting hopes to continue to make in his hometown. Whiting, who will give the UCI Law commencement address, will start a job at the Minneapolis office of the firm Faegre Drinker this summer. He's seeking to set up a program for inner city kids from Minneapolis — like himself — so they can see themselves in successful careers. "The reason I'm here is because of the culmination of a lot of support from other individuals and that's what I aim to do now, to help people in Minneapolis like me," Whiting says.
"The reason I'm here is because of the culmination of a lot of support from other individuals and that's what I aim to do now, to help people in Minneapolis like me."
- Jamison Whiting