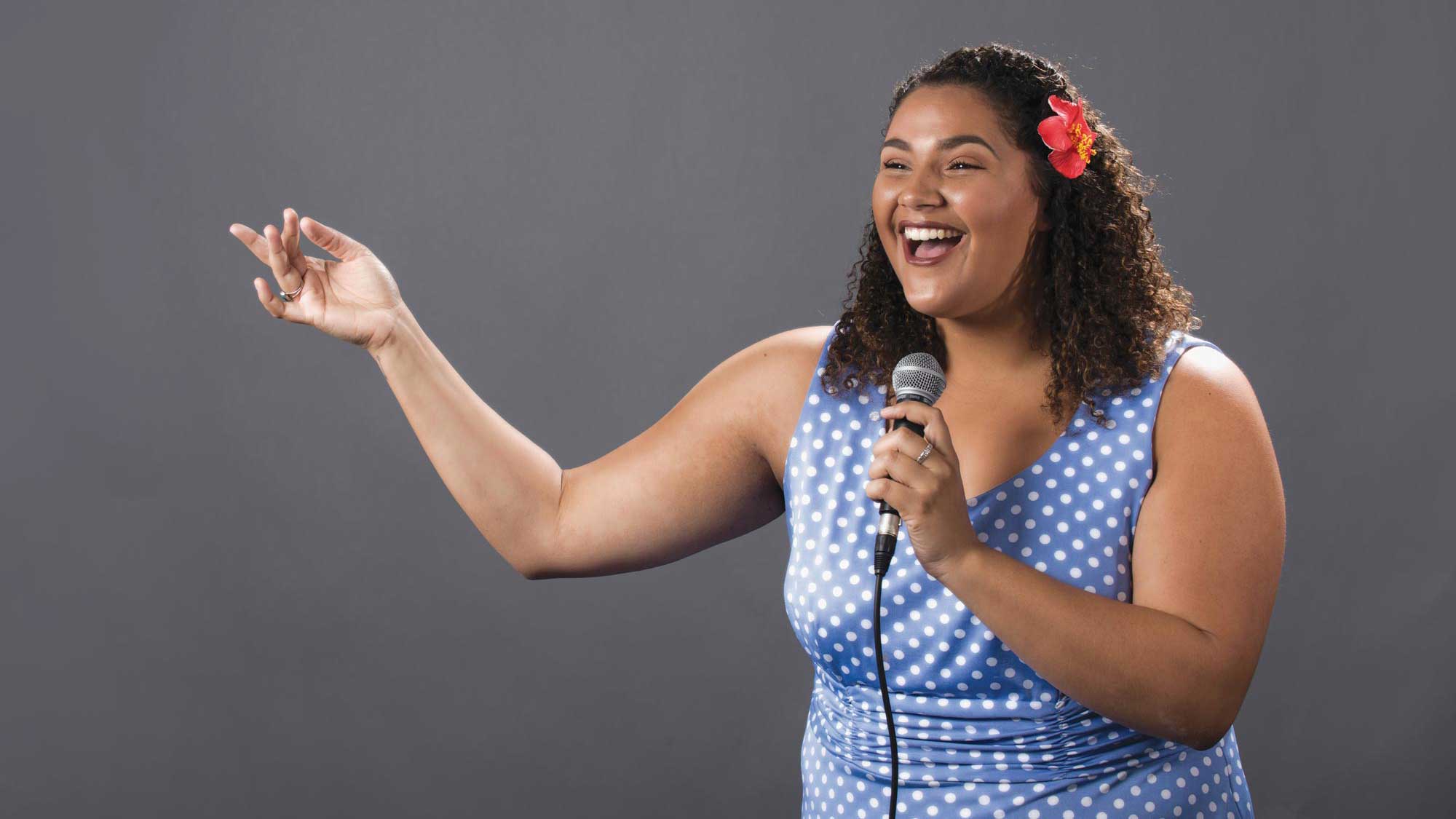 Her 3 favorite jazz singers:
Ella Fitzgerald
Louis Armstrong
Billie Holiday
---
B.A. drama | B.Mus. vocal performance
Since age 3, when she belted out a toddler rendition of Tina Turner's "What's Love Got to Do With It," Angelica Rowell has loved singing. By high school, the Concord, California, native was part of a female barbershop quartet and swing jazz choir. She also launched a series of YouTube videos in which she covers everyone from Elvis Presley to Radiohead. At UCI, majoring in both vocal performance and drama, Rowell fired up her pipes as a sorceress in the opera "Dido and Aeneas" and in the ensemble cast of "Evita." Off campus, she helped lead the choir at her church. After graduation, Rowell hopes to find work performing and telling the stories of minorities and women onstage in Los Angeles, while making ends meet with side gigs offering voice lessons and crafting custom Mickey Mouse ears.
– Roy Rivenburg, UCI
Her 3 favorite professors:
Peter Bowler, senior lecturer in ecology & evolutionary biology and director of the UCI Arboretum
Richard Matthew, professor of urban planning & public policy and director of the Blum Center for Poverty Alleviation
Nancy Guerra, dean of the School of Social Ecology and professor of psychology & social behavior
---
B.S. biological sciences
As a child in Uganda, Lydia Natoolo walked several miles to school each day. Her parents instilled in her a deep appreciation for education, and even when her family lacked food and electricity, she rarely skipped class. Watching friends and family members contract preventable diseases throughout her childhood inspired Natoolo to pursue further studies in America, where she hoped to become a doctor. After a decade spent moving from Massachusetts to California, battling homelessness and graduating from community college as valedictorian, Natoolo came to UCI. Now president of the Associated Students of UCI, she splits her time among classes, student government and her own nonprofit. Love a Community brings running water, solar electricity and other resources to a hospital in her home country – slashing its mortality rate by almost 90 percent. Through a new initiative she's undertaken as a UCI Dalai Lama Scholar, Natoolo is introducing HIV-positive Ugandan mothers to the textile business so they can support their families. After she walks across the commencement stage this month with a bachelor's degree in biological sciences, Natoolo will begin applying for M.D. as well as Ph.D. programs, in order to "change the current medical policies in Africa, making them sustainable and effective."
– Megan Cole, UCI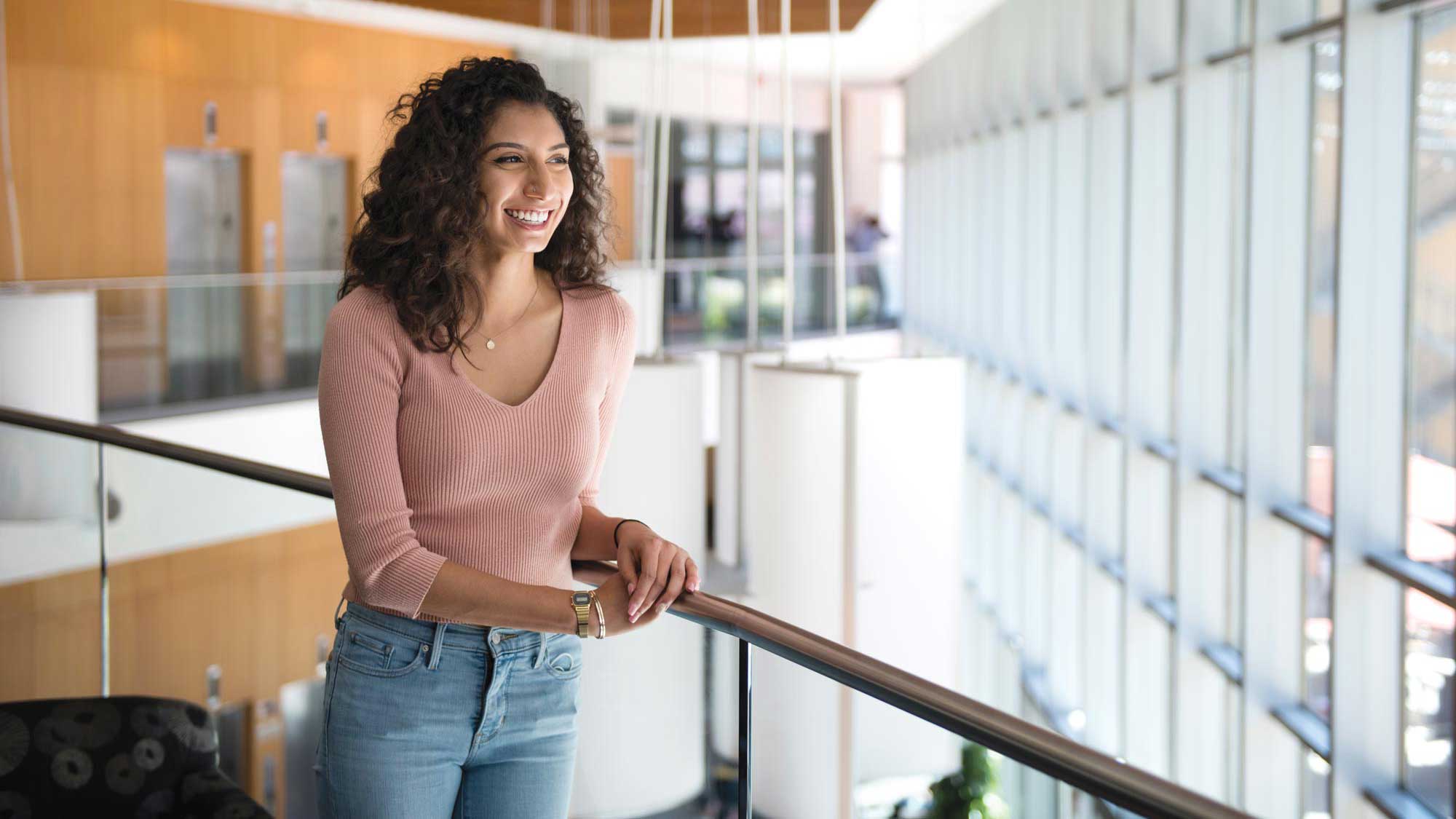 Her 3 favorite CEOs:
Sophia Amoruso (Nasty Gal and Girlboss Media)
Ursula Burns (Xerox)
Oprah Winfrey (Oprah Winfrey Network and Harpo Productions)
---
B.A. business administration | B.A. sociology
It all started with a middle school tour of UCI. When it came time to apply for college, Yessenia Lemus remembered the beautiful setting and vibrant students she had seen that day. Although she'd be the first in her family to go to college, and Irvine was very different both geographically and culturally from her Compton neighborhood, Lemus knew she'd excel. The campus environment inspired her to expand her intellectual boundaries and pursue a double major in business administration and sociology. A SAGE Scholar, Lemus also worked as an intern at Kingston Technology. After graduation, she'll spend a year gaining additional real-world experience through work and travel before applying to MBA programs. But no matter where in the world she goes, Lemus says, "UCI was the birthplace of my adult development and lifelong friendships, so it will always have a special place in my mind and heart."
– Pat Harriman, UCI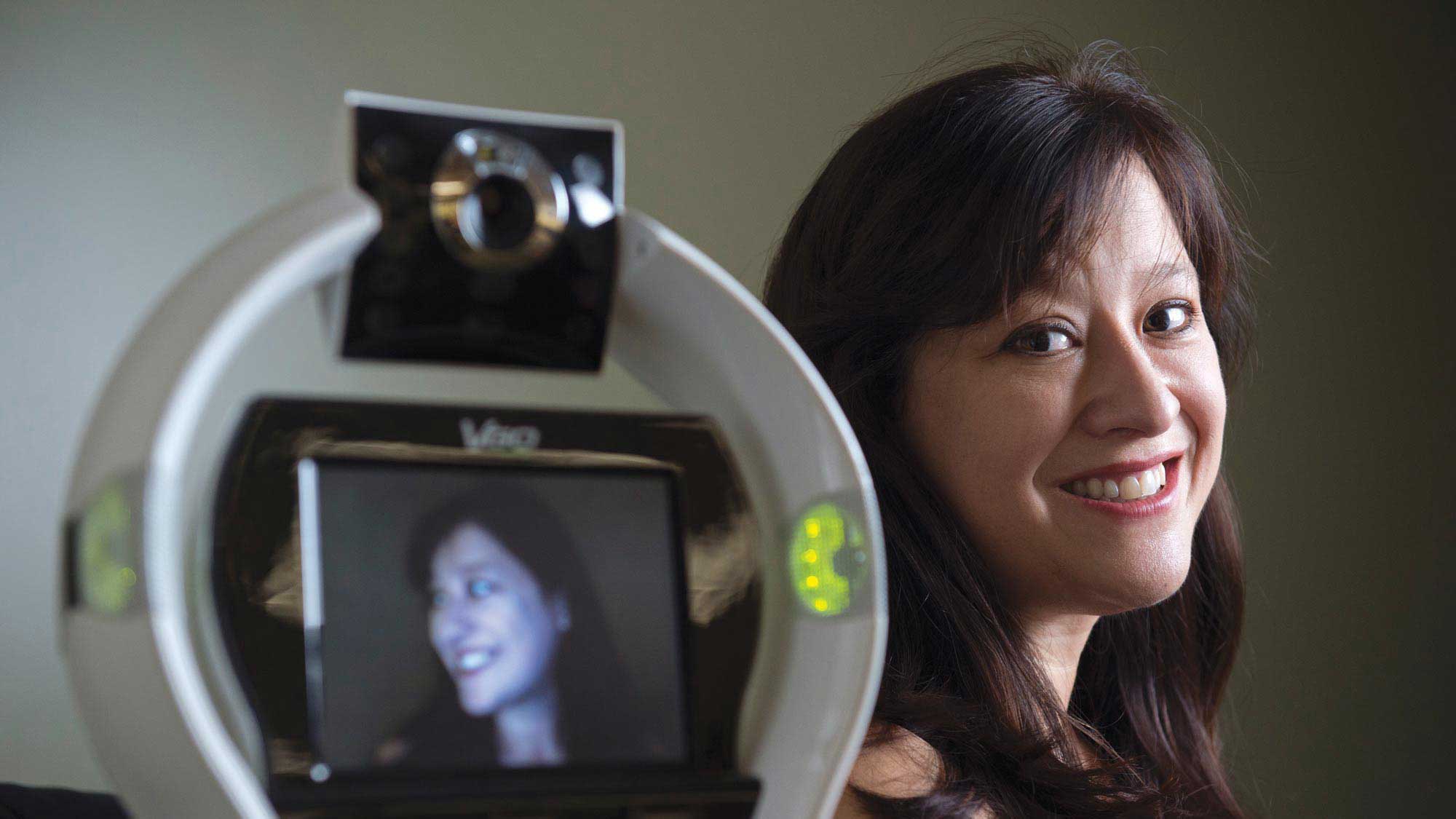 Her 3 favorite on-screen robots:
WALL-E
Rosie (from "The Jetsons")
Robby the Robot
---
Ph.D. education
Sparked by her own experience as a child whose congenital heart condition kept her home from school for weeks at a time, Veronica Newhart has become an international leader on the use of telepresence robots in the classroom. Her research and development have not only garnered global attention, but also resulted in a 2016 senior class gift allowing UCI students homebound due to cancer treatment or a high-risk pregnancy, for example, to pursue their education uninterrupted via robot. Passionate about formulating a way to educate children who can't always attend school that takes into consideration their emotional, social and intellectual needs, Newhart – who recently earned a doctorate in education – will be continuing her groundbreaking work. She was awarded and has begun a highly competitive postdoctoral fellowship in the National Institutes of Health-funded UCI Institute for Clinical & Translational Science.
– Pat Harriman, UCI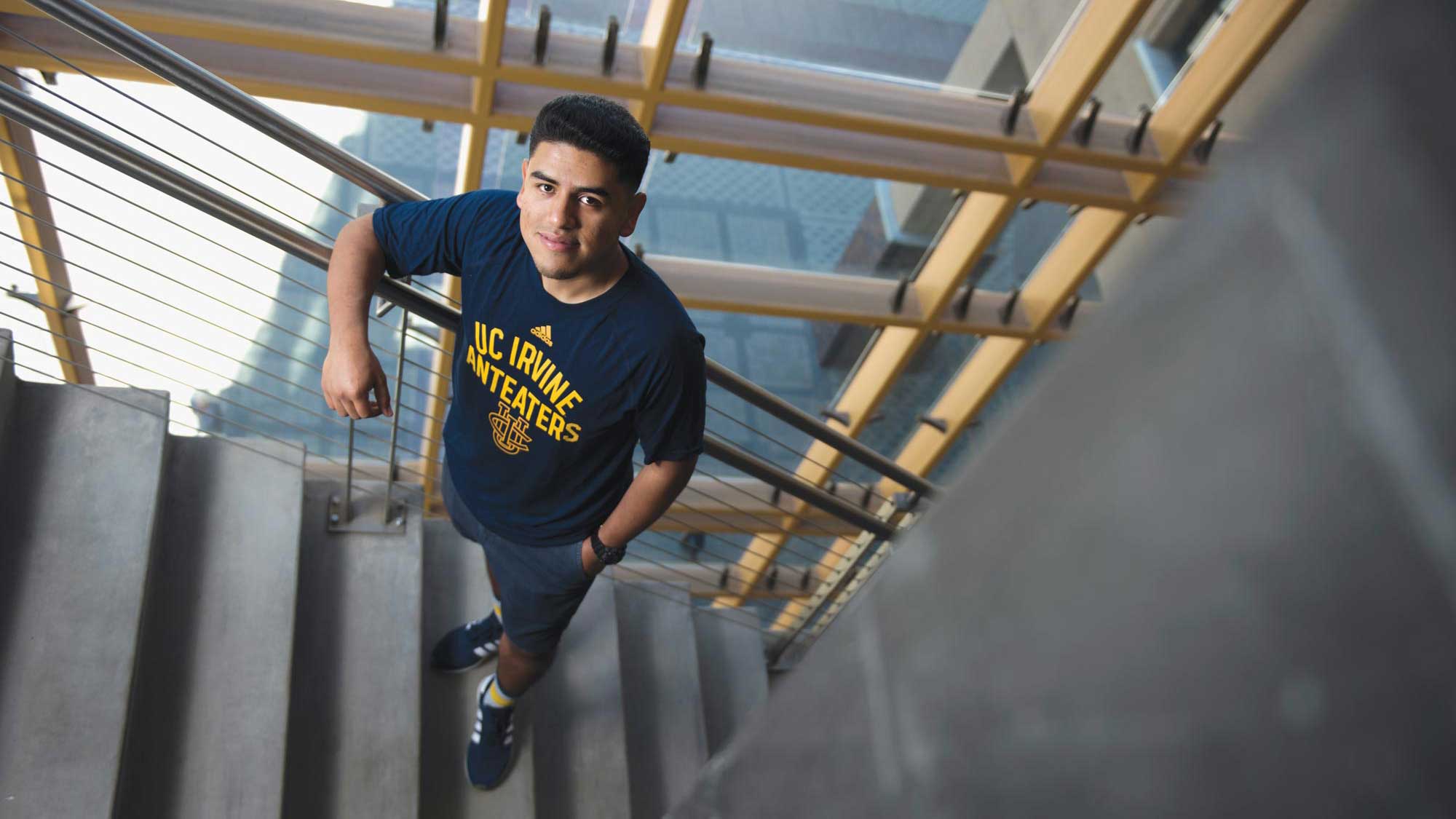 The 3 best uses for rockets, in his opinion:
Helping humans become an interplanetary species
As a means to collect data to improve our understanding of space
As a tool for deploying space stations, satellites and probes
---
B.S. mechanical & aerospace engineering
Pedro Castillo's interest in STEM used to get him in trouble. "My dad [a mechanic] got mad at me and my brothers for dismantling our bikes in the driveway," says the first-generation college graduate (almost). "We just wanted to be able to fix our own machines, like him." Starting this summer, Castillo will get to tinker with more sophisticated technologies at his "dream job" in Lockheed Martin's Skunk Works division – a trajectory that was not always clear for the UCI Rocket Project team member. Castillo's family emigrated from violence-plagued Guatemala in 2010. His Antelope Valley high school lacked Advanced Placement courses and robotics clubs but offered great counseling and support. At UCI, Castillo volunteered to try to generate interest in science among Latino middle schoolers in Orange County. "It allowed me to give back to the community and be a mentor for kids during a crucial stage in their development," he says.
– Brian Bell, UCI
Her 3 favorite writers:
Fyodor Dostoevsky
Sylvia Plath
Abu Al-Alaa Al-Ma'arri
---
B.A. philosophy | B.A. French | B.A. comparative literature
Aya Labanieh remembers watching international news on television with her father when she was young, always staying up to date on developments in their home country, Syria, but she didn't find her own passion for politics until America's 2016 election. The triple major – philosophy, French and comparative literature – was introduced to UCI's political scene through student debates during the presidential election season, and last year, Labanieh herself became president of the College Democrats at UCI, a group she has led through countless marches, protests and activism events. The New York Times and the Orange County Register have featured her as a local leader of young Democrats, working on issues such as housing insecurity and voter registration. Labanieh augments her political fervor with a love of world literature and philosophy, which inform her understanding of international relations and the human motivations behind government strategy. She's headed to Columbia University this fall to begin a Ph.D. in comparative literature, and Labanieh has already contacted New York Democratic Party organizations in hopes of maintaining the balance between academic and activist that she has perfected at UCI.
– Megan Cole, UCI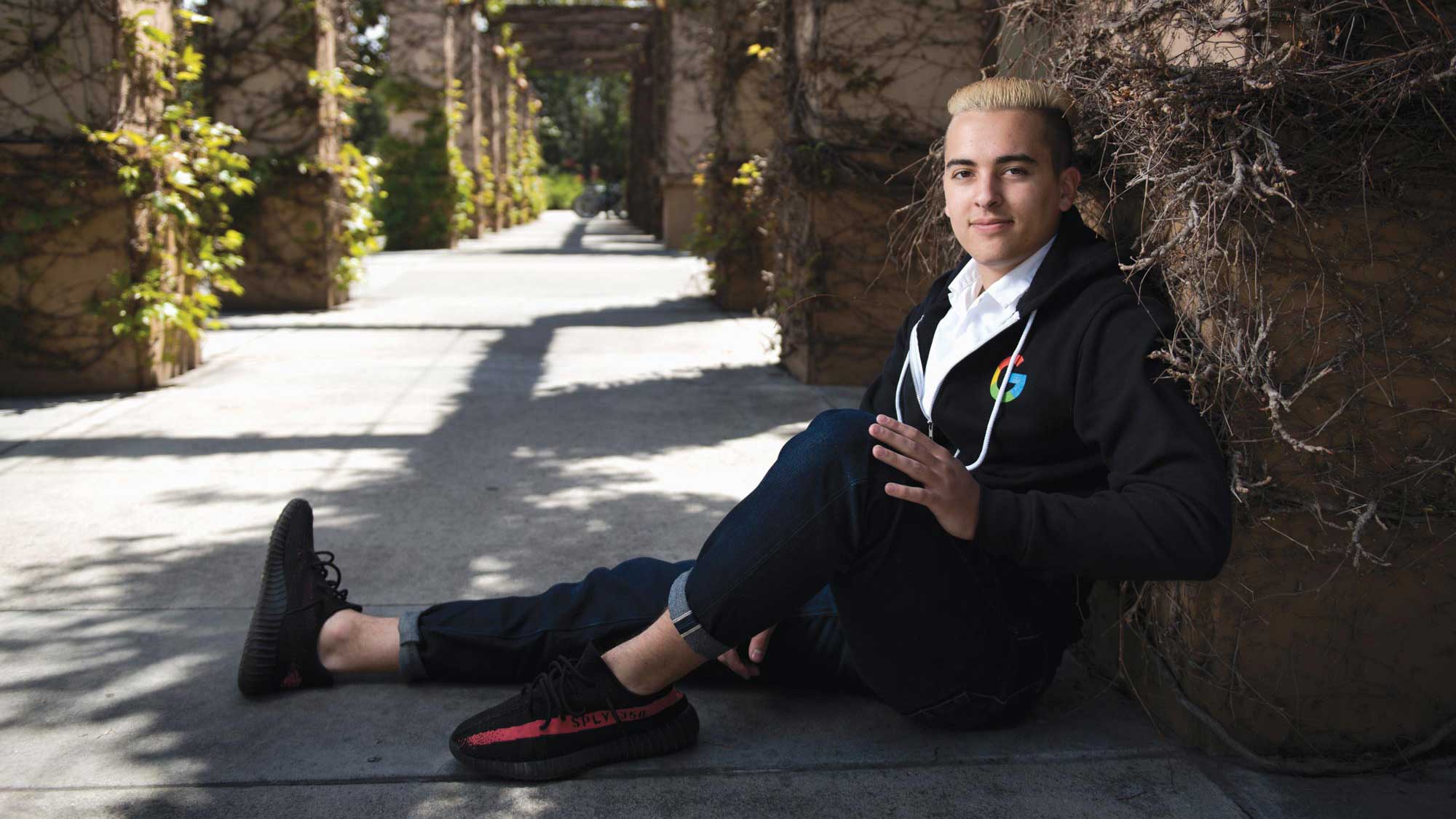 His 3 favorite Google searches:
What sound does an anteater make?
Does it rain in Seattle?
Is the sumo dead lift cheating?
---
B.S. computer science
Santa Ana native Santiago Martin is a study in contrasts. After transferring here from Orange Coast College, he used his brawn as a member of the UCI Powerlifting Club and his brains to earn the computer science degree he'll receive this month. But the keyboard cruncher sees no conflict: "In the weight room, I pursued discipline, consistency, patience, approaching challenges strategically and knowing my limits – all of which helped me succeed as a programmer." The hard work and sweat paid off; Martin is soon moving to Seattle for a job at Google. He says that being at UCI, where his uncle and sister also studied, helped everything fall into place. Career fairs hosted by the Donald Bren School of Information & Computer Sciences pointed him to a summer internship at Amazon, which impressed his future employer. And being the creator of the Press Strength Training mobile device app also boosted his profile.
– Brian Bell, UCI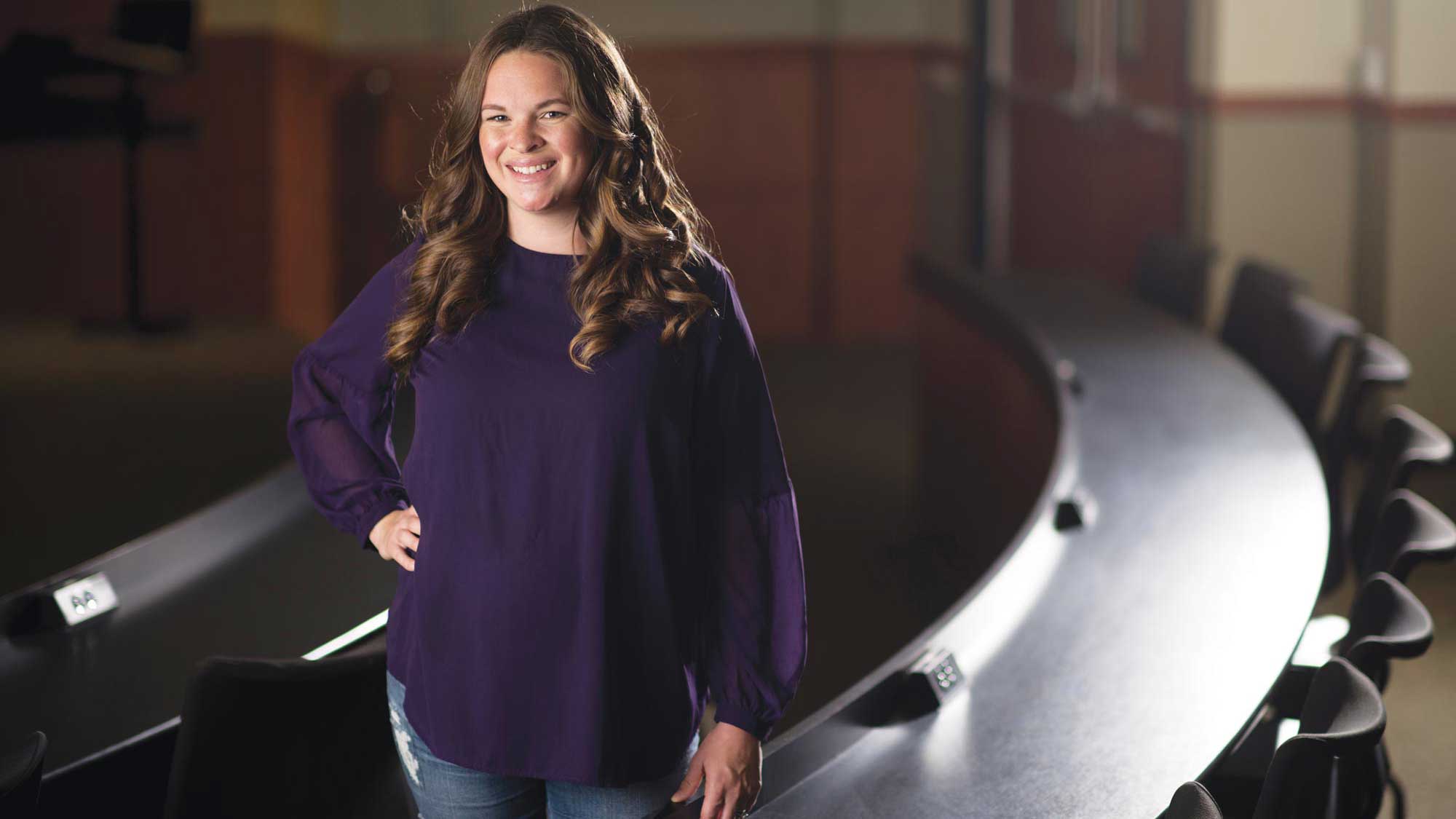 Her 3 greatest inspirations:
My mom, Cora Barker
My husband, Ryan Leal
My children, Layla, 6; Ariana, 4; Cruz, 2; and 1-month-old Cameron
---
J.D.
It was a busy week, even for superachiever Star Leal. On Sunday, May 6, she gave birth to her fourth child, Cameron. By Saturday, she was on the dais as the UCI School of Law's student commencement speaker, selected by her classmates. "It feels surreal," she said before the speech, in which she thanked her "supportive husband, who embraces the chaos with me." Leal, 29, from West Palm Beach, Florida, has fit a lot into her three years here, and it's all been dedicated to helping kids. In addition to pursuing her legal degree to practice special education law, she has undertaken myriad volunteer activities. A toy drive Leal started garnered more than $8,000 and 200-plus toys over two years for foster youth and children living in shelters or with special needs. Her Mother's Day gift to her own mom this year was her commencement speech. "She has been my biggest inspiration in life. She was a single parent who worked multiple jobs to raise my brothers and me," Leal says. "She told me I was going to be a lawyer since I was in kindergarten, so it was amazing to have her here when I walked across the stage."
– Janet Wilson, UCI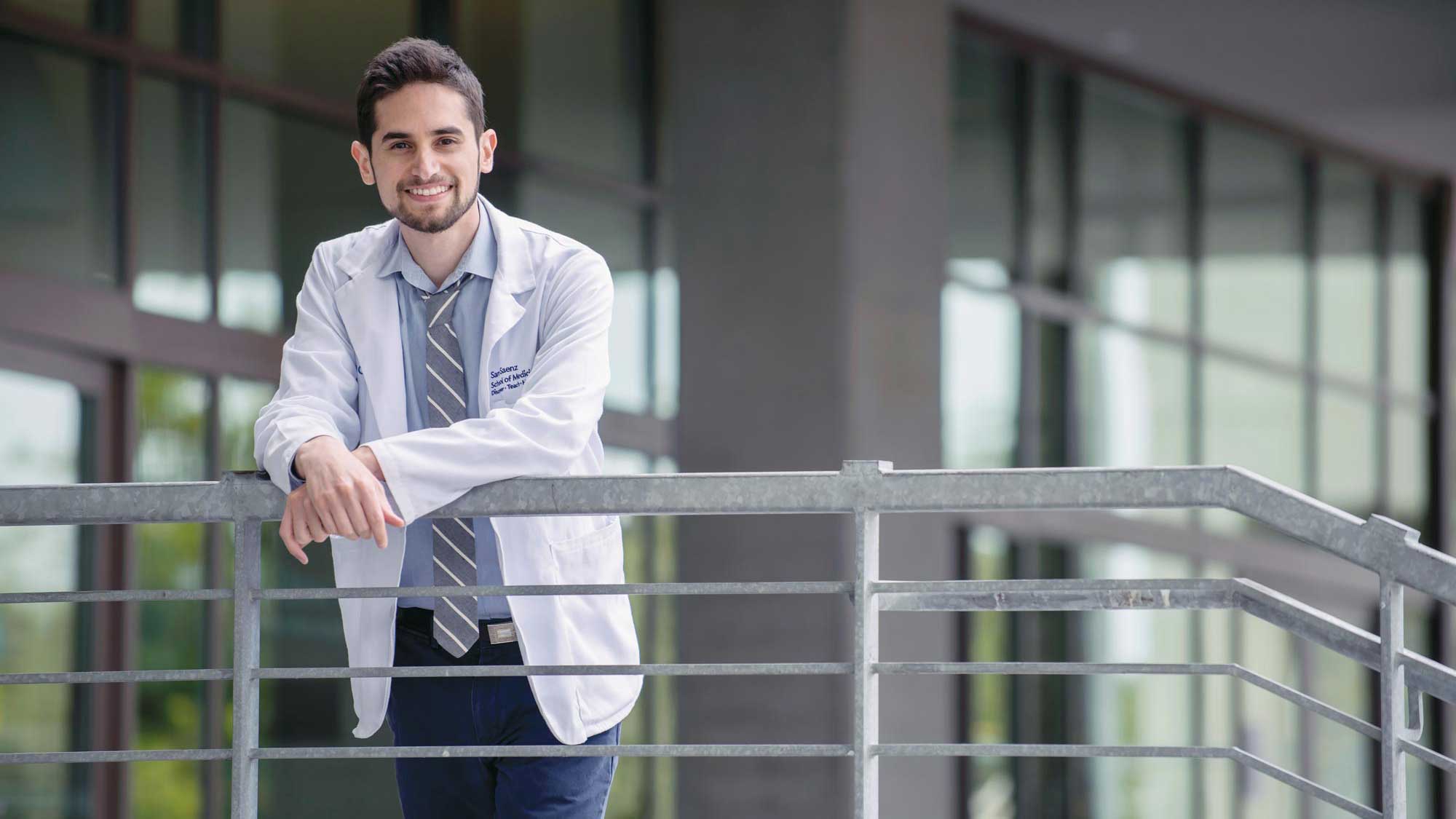 His 3 greatest influences:
My family
My partner, Bianca Argueza, a pediatrician
Dr. David Kilgore, UCI professor of family medicine
---
M.D.
The drive to serve defines Samuel Saenz and his 10 School of Medicine classmates in UCI's Program in Medical Education for the Latino Community who became physicians at their June 2 commencement ceremony. A five-year master's-M.D. program, PRIME-LC is the first of its kind specifically designed to train future doctors to meet the distinctive needs of Latinos, and it's a model for similar endeavors across the country. In addition to classroom and clinical studies, PRIME-LC students volunteer in Latin American clinics from Mexico to South America. These international sojourns create lifetime memories. Saenz – who also earned a Master of Public Health and will start a residency in psychiatry at Stanford University this summer – fondly recalls his rotation in Peru. When he wasn't in the hospital's infectious diseases ward, he was joining locals on a street soccer pitch and playing ukulele with his friends in Lima. "PRIME-LC has been the best part of my medical school experience," Saenz says. "I look forward to contributing to this wonderful family as a proud alumnus."
– Tom Vasich, UCI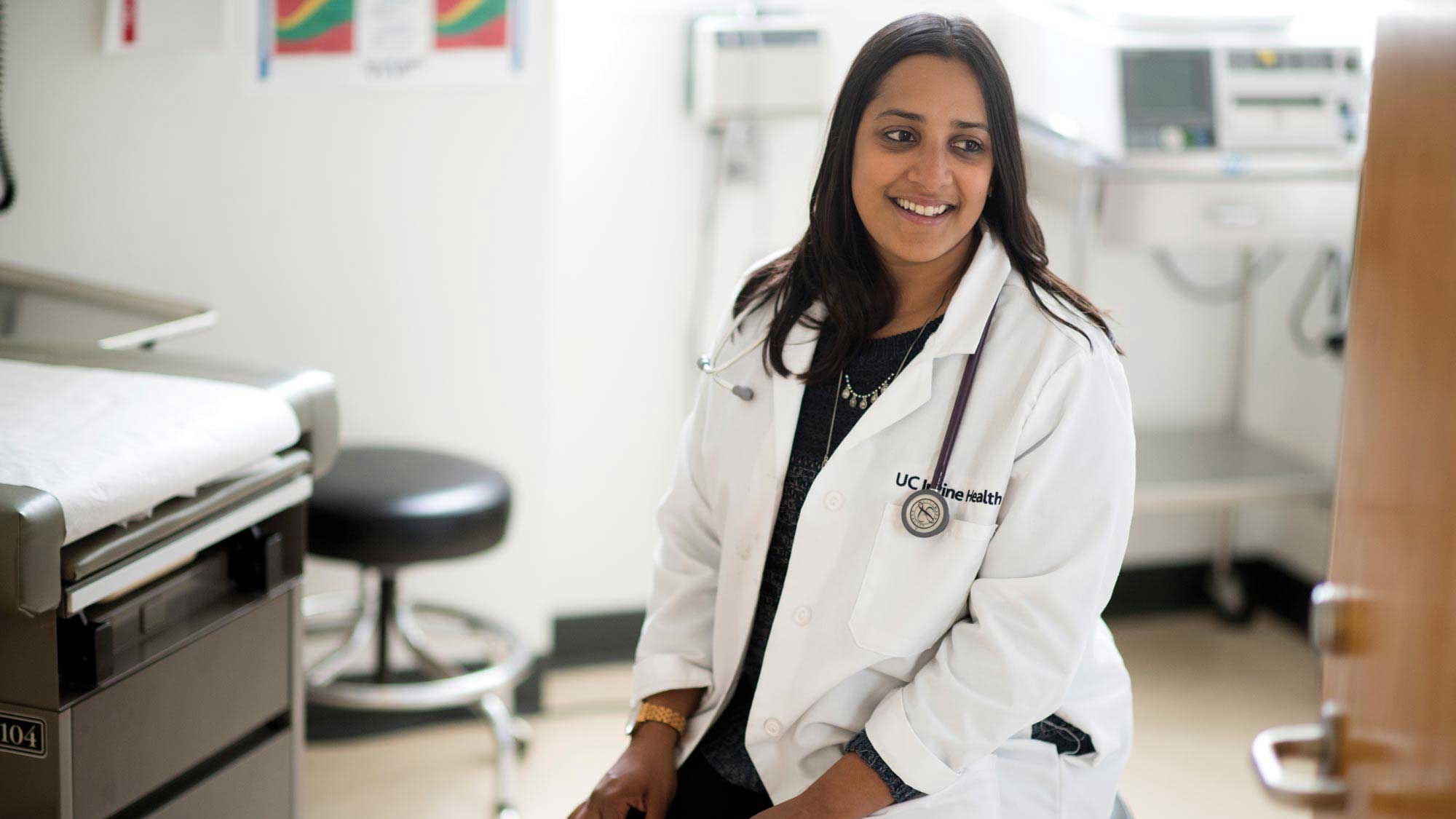 Her 3 favorite things about UCI:
Faculty in the School of Nursing
Reputation of the STEM community
Her diverse nursing classmates
---
M.S. nursing science
Nursing graduate student Manisha Ati is slowing the spread of preventable diseases in Southern California, where she discovered her love of community health a decade ago. In 2008, Ati joined AmeriCorps and worked alongside nurse practitioners in a Costa Mesa school district. This "life-changing" experience inspired her to pursue a bachelor's degree in nursing at New York University – and later a master's degree in nursing science at UCI, which Ati will earn this month. Following her public health passion, she has spent a year conducting research at UCI's Family Health Center in Santa Ana, implementing a screening and treatment program for latent tuberculosis. The Orange County Health Care Agency and California Department of Public Health support her project, which seeks to eliminate TB in high-risk, foreign-born populations. Ati hopes to continue promoting such community health initiatives after graduating, when she will begin working full time as a family nurse practitioner in Los Angeles. "The tuberculosis project has shown me the power of community clinics to make a difference in public health," Ati says. "I hope to make the same screening processes feasible throughout Southern California and, eventually, everywhere."
– Megan Cole, UCI
His 3 favorite video games:
"Overwatch"
"MapleStory 2"
"Fortnite"
---
B.S. pharmaceutical sciences
Along with a bachelor's degree in pharmaceutical sciences, Aaron Boyer will graduate this June with a string of national accolades from his time on UCI's esports team – an opportunity he almost missed. Although he has been gaming since childhood, Boyer was hesitant to join UCI's esports team when it launched two years ago – until his parents encouraged him to try out. He made the team, earning a prestigious "Overwatch" scholarship. "I know lots of esports players who struggle to find support from their families, so I feel very fortunate to have mine," Boyer says. "They've watched every stream of my matches and drove to Arizona this year to watch the finals live, even making custom T-shirts and signs and sitting in the front row." He says esports instilled in him a competitive streak that has helped him succeed in rigorous classes. After leaving UCI, Boyer will take a gap year before starting graduate studies in pharmacy, with the goal of becoming a pharmacist. "I want to use my UCI education to support my future family – and also repay my parents for everything they've given me," he says.
– Megan Cole, UCI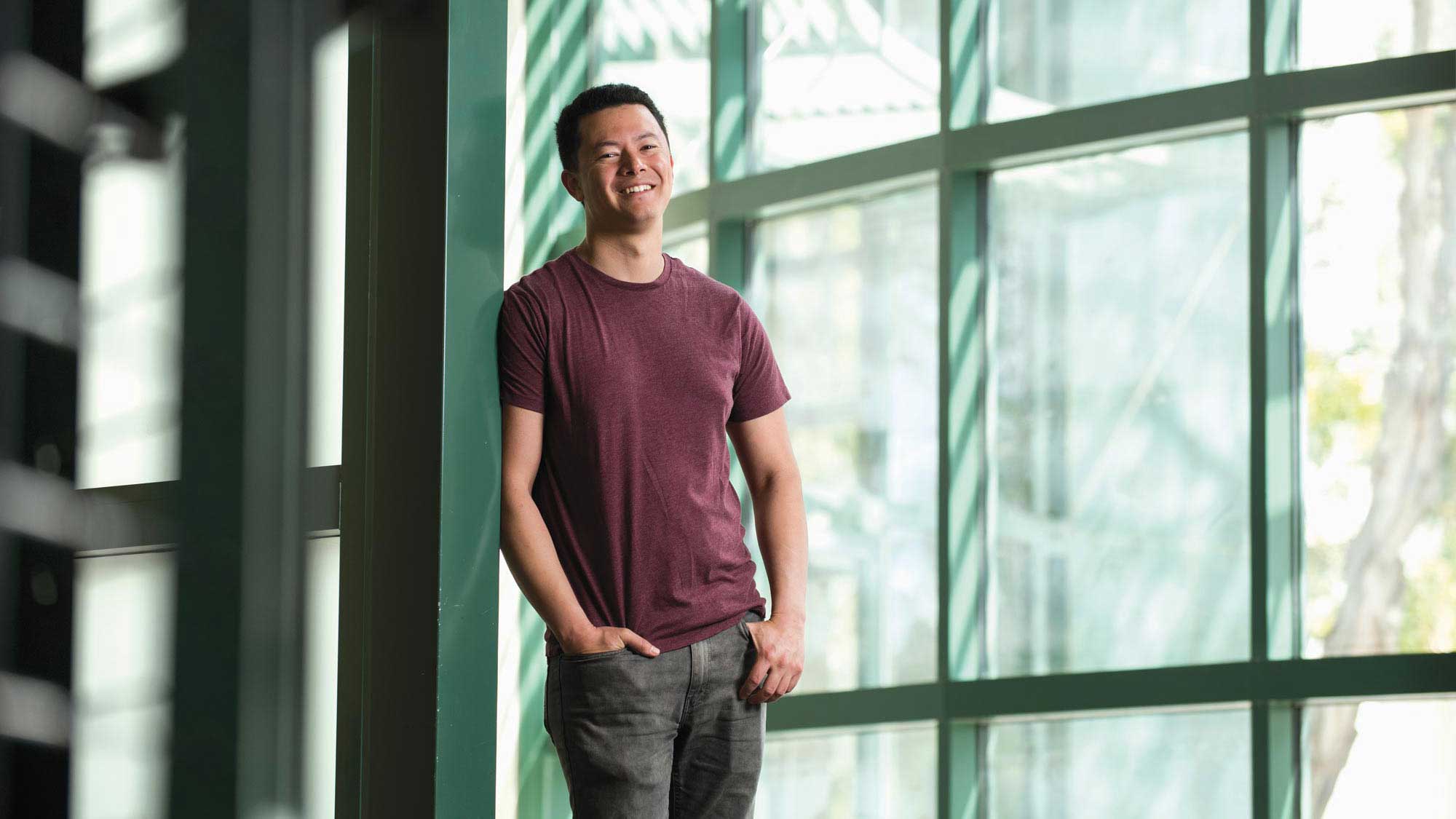 His 3 favorite books
"Bad Science," by Ben Goldacre
"The Better Angels of Our Nature," by Steven Pinker
"Tuesdays With Morrie," by Mitch Albom
---
B.S. chemistry
The second time was the charm for Derek Du Bois. After enrolling at UCI a decade ago and compiling miserable grades, he dropped out and spent the next seven years bouncing around the U.S. and even Australia dabbling in various occupations, including pizza deliveryman, real estate agent, video store clerk, firefighter trainee and national park restaurant waiter. In 2016, Du Bois decided to give the Anteater kingdom another whirl. Majoring in chemistry, he quickly impressed a teaching assistant, who recommended him for a spot in Professor James Nowick's research lab. There, Du Bois got hooked on "the joy of discovering" while conducting experiments on the antimicrobial properties of a new antibiotic. He also co-authored a chemistry journal research paper and landed a $4,000 fellowship from Allergan. Hoping to eventually become a research chemist, Du Bois is set to begin doctoral studies this fall at the University of Michigan.
– Roy Rivenburg, UCI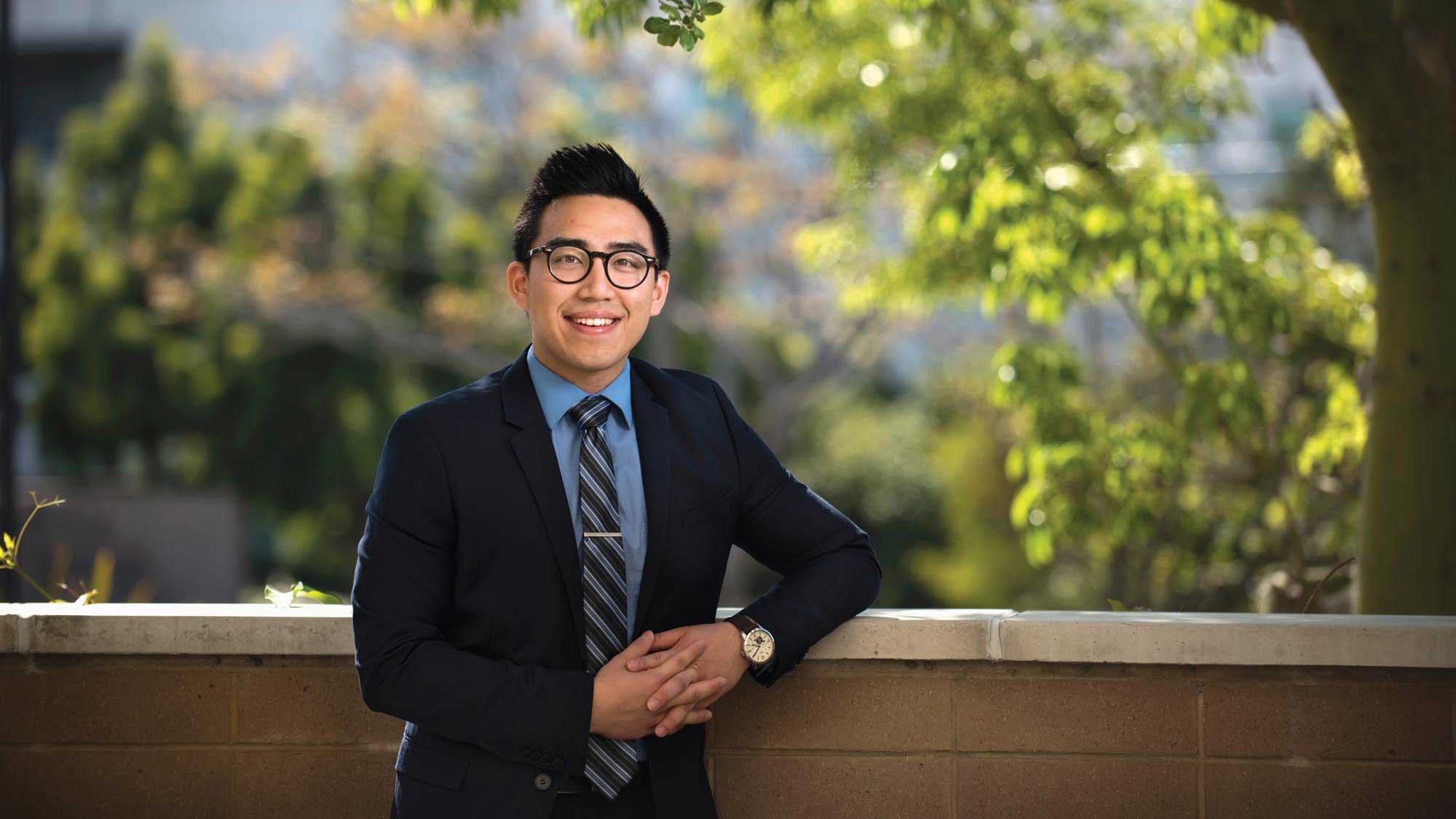 His 3 favorite late-night study drinks:
Lavender green tea latte
Caffé latte
Monster Energy
---
M.P.H.
An unfavorable encounter with organic chemistry forced Philip Terry Chen to rethink his career aspirations. Instead of studying to be a physician who would treat individual patients, the Hacienda Heights resident decided to major in public health policy and treat entire communities. After earning his bachelor's degree at UCI in 2014, the first-generation college grad headed to Oakland for a stint with AmeriCorps, during which he developed an after-school academic program in gardening and cooking for at-risk youth. He also taught the students how to make sculptures from cardboard, a skill he still uses to craft "Star Wars" Stormtrooper helmets, light sabers and other movie props. In 2016, Chen returned to UCI for a Master of Public Health. Following graduation, he hopes to find work protecting blue-collar employees from dangerous chemicals and other job hazards.
– Roy Rivenburg, UCI