Favorite medical TV shows:
"Grey's Anatomy"
"The Good Doctor"
"House"
---
B.A. public health policy
Growing up in the Bay Area city of Brentwood, Idara Akpakpa began playing volleyball after school with friends in seventh grade. She joined a new club team in her senior year of high school, and Paula Weishoff, then the women's volleyball coach at UCI, happened to attend the first tournament of the season. Shortly after, Akpakpa was offered a full scholarship to UCI, where – during her brilliant career as a middle blocker for the Anteaters – she became a two-time all-Big West first-team selection. In addition, the multitalented Akpakpa often sings the national anthem before her games. (She also sang it before the Big West Tournament men's basketball championship game, which UCI won to secure an NCAA playoff bid.) After graduation, Akpakpa will take a year off and decide whether to go to medical school or dental school.
– Noah Bulthuis, UCI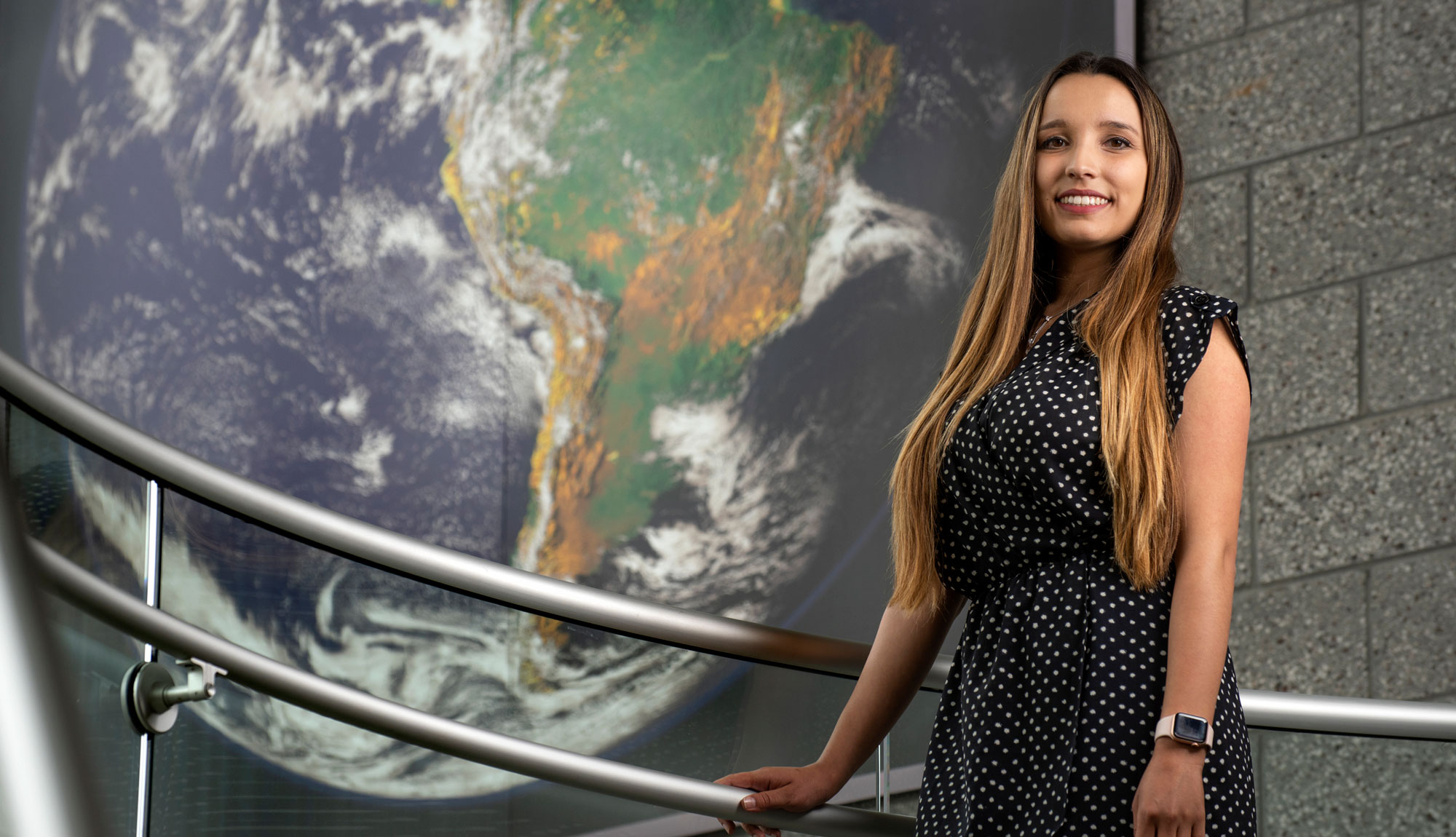 Favorite downtime activities:
Cooking, of course: pasta on Sundays and pizza on Thursdays
Listening to historical fiction audiobooks on her commute
Spending time with her two cats, Frankie and Chelsea, and her dog, Dean
---
B.A. environmental science; B.A. economics
As a young girl in Glendora, a small town in Southern California's San Gabriel Valley, Erin Costigliolo developed an interest in the cuisine of Italy, her ancestral homeland, but her habit of not eating meat meant that she had to make some adjustments. "Being a vegetarian was a big part of my identity, even as a child, because I loved animals," she says. "My dad and grandmother taught me how to make traditional dishes with the necessary substitutes to make them vegetarian." Graduating this year with bachelor's degrees in economics and environmental science, Costigliolo will return to UCI this fall to pursue a doctorate in economics. A member of the Campuswide Honors Program, she hopes to meld her convictions as a vegan with her expertise in Earth processes and human financial interactions to explore the potential benefits of moving away from a largely animal-based food system. "I want to confront existing notions; analyze complicated relationships through econometrics; and employ environmental, political and economic knowledge to help build a sustainable economy," she says. While studying at UCI, Costigliolo became involved in community outreach through volunteering for Greenpeace and with political campaigns. "I tried to be part of grassroots movements that helped promote solutions to issues that I consider to be of top priority," she says. "I believe that it's very important to talk to people about great social problems, including climate change and plastic pollution, because this may encourage others to be part of the solution."
– Brian Bell, UCI
Three UCI classes that changed his approach to art:
Visual Studies 295 – Taiwanese New Cinema
Informatics 261 – Social Analysis of Computing
Dance 287 – Intermedia Projects
---
M.F.A. art
Yubo Dong's path to becoming an artist has been a circuitous one. Born and raised in China, the now-U.S. citizen studied distribution management technology as an undergraduate at Baylor University in Texas. But a love of photography led him to study abroad, where he took art classes, which ultimately pointed him to UCI. "The program here is very theory-based, and it helps artists grow conceptually," Dong says. For his master's thesis, he drew upon his previous academic interests at Baylor. Using video and sculpture, he explored how smart home technology and Google searches affect our lives and interaction with the world. Dong exhibited his thesis work in the campus's Contemporary Arts Center Gallery. After graduating, he says, "I hope to continue as an artist sustainably, follow my passion and make impactful art."
– Tom Vasich, UCI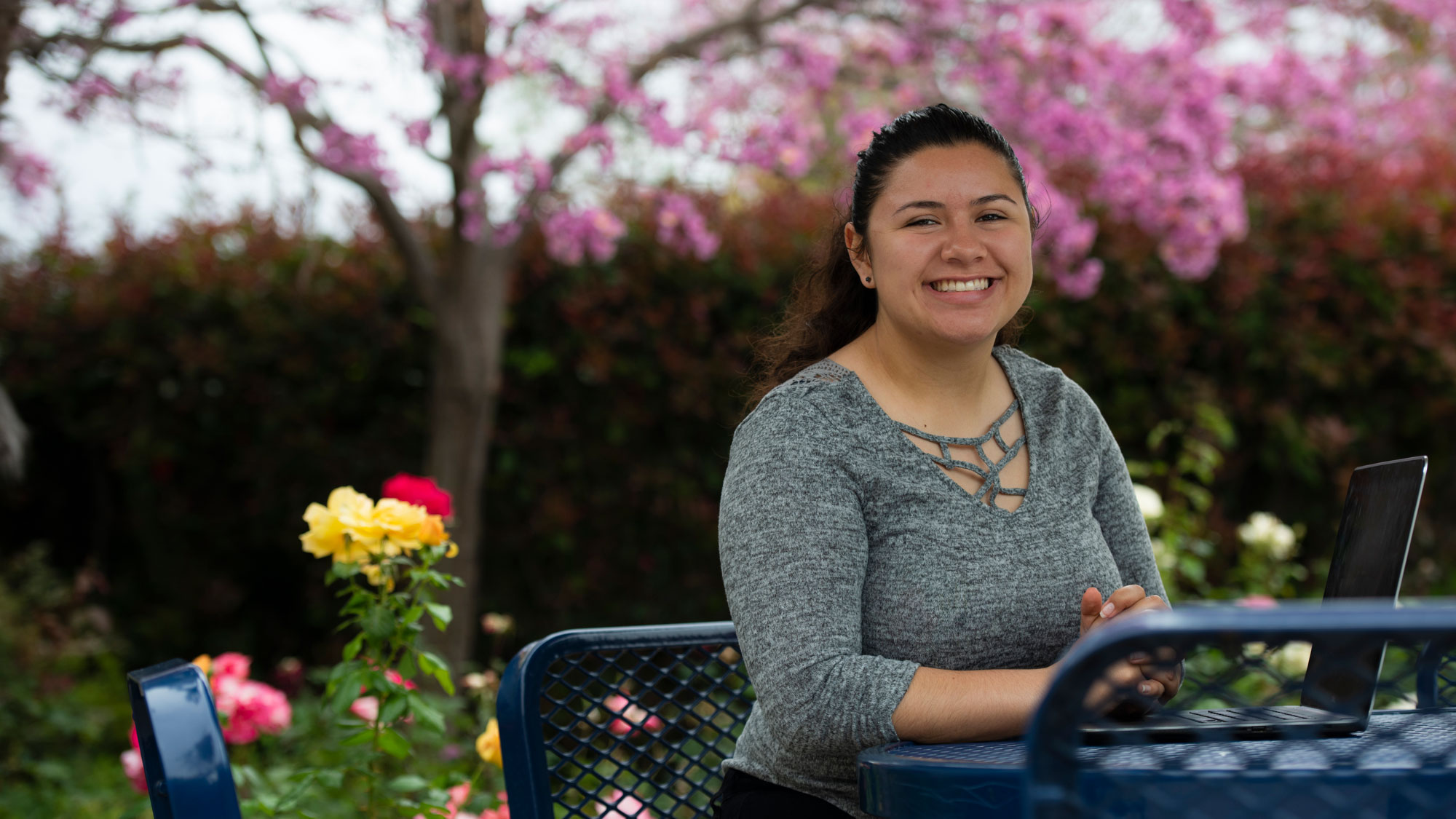 Favorite downtime activities:
Cooking homemade meals with friends
Binge-watching new TV shows
Playing with her cat, Pascal, who likes to steal her food when she's not looking
---
B.S. computer engineering
Floranne Tavailau Ellington has lived her life in almost constant motion. Her early years were spent on a boat in Half Moon Bay with her family before they relocated to Lakeport, a small town about 125 miles northwest of Sacramento. Ellington attended middle school and high school in San Jose before coming to UCI. But now it appears she'll be staying in one place for a while. Having earned a bachelor's degree in computer engineering, she applied to and has been accepted into a Ph.D. program in computer engineering here at UCI, where she'll work on developing medical sensors to monitor fetal health under the guidance of Hung Cao, assistant professor of electrical engineering & computer science. As a UCI undergrad, Ellington – a first-generation college student whose parents are from England and Samoa – has been a tireless organizer of programs to encourage young people, particularly women, to pursue majors in science, technology, engineering and mathematics. She was the main coordinator for her sorority's Athena Olympiad 2019, in which she helped guide 36 middle and high school students through activities such as lab tours, a Raspberry Pi workshop, and informal college and career counseling. Following her doctoral studies, Ellington hopes to continue managing and developing machine learning research projects. "After working in industry for a few years, I want to either come back to academia or work in outreach," she says, "as I want to support the next generation in STEM, especially underrepresented communities."
– Brian Bell, UCI
Countries she'd most like to visit:
---
B.A. philosophy
Monica Xu English was 14 when she escaped her abusive home, but her problems did not end there. Over the next year, she dropped out of high school and bounced around hospitals, an emergency shelter and foster homes, only staying in one place for weeks at a time. Eventually, she was reunited with her Chinese mother, and her life stabilized – though the early trauma has taken a mental and physical toll. These days, as English graduates with a bachelor's degree in philosophy, she reflects on how her multicultural identity (her father is Irish American) and exposure to different languages and cultures while in foster care sparked her love of the humanities. English is co-president of the philosophy club at UCI and an active member of the campus's Foster Youth Resilience in Education program. She is literate in four languages and in 2018 alone traveled to 15 countries. Her biggest goal, English says, is to be a humanitarian. As a professional model and mentor – as well as an avid writer and public speaker – she wants to use her platform to raise awareness of foster care and mental health issues.
– Lilibeth Garcia, UCI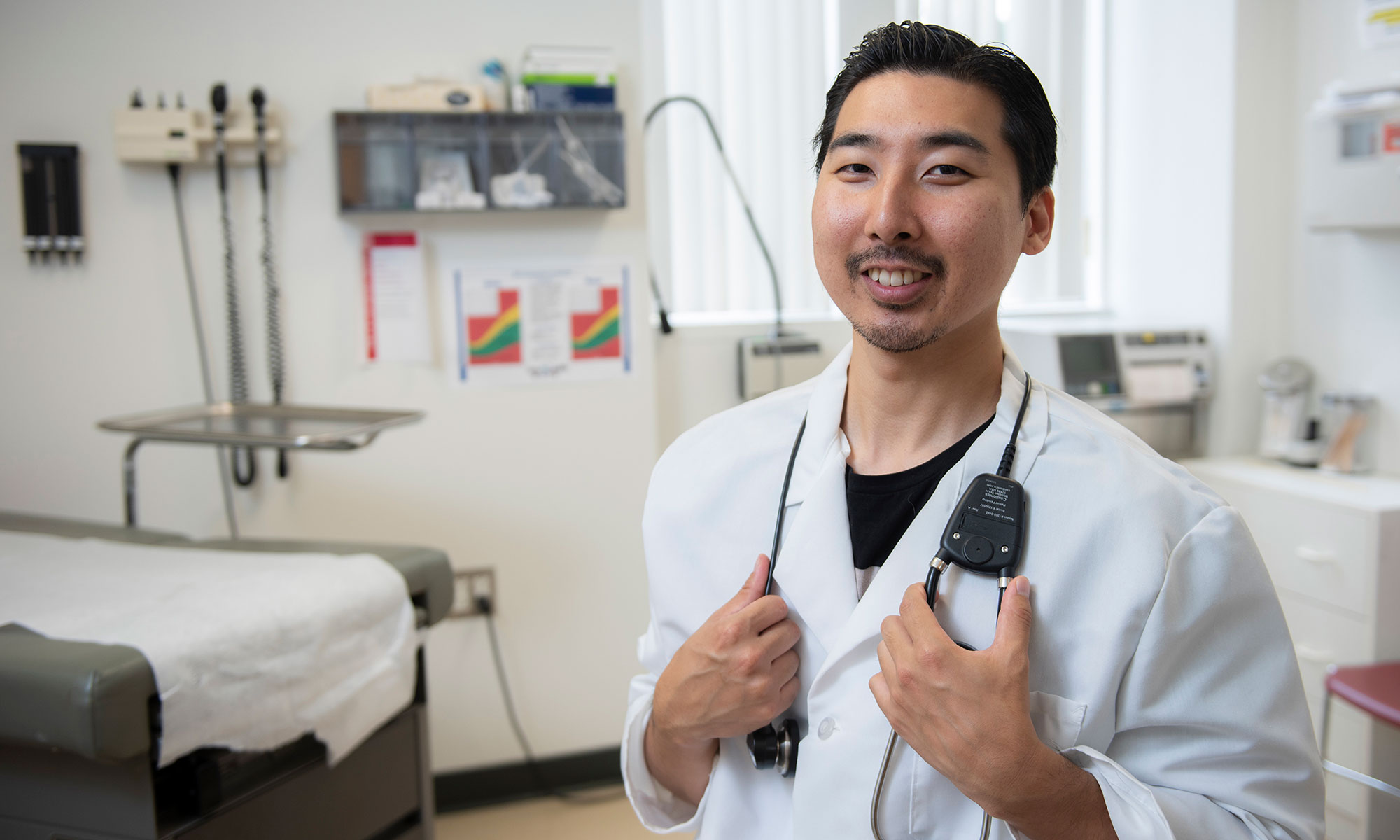 Healthcare books that have inspired him:
"Being Mortal: Medicine and What Matters in the End," by Atul Gawande
"Mountains Beyond Mountains: The Quest of Dr. Paul Farmer, a Man Who Would Cure the World," by Tracy Kidder
"Reinventing American Health Care: How the Affordable Care Act Will Improve Our Terribly Complex, Blatantly Unjust, Outrageously Expensive, Grossly Inefficient, Error-Prone System," by Ezekiel Emanuel
---
M.S. nursing science
As Ryan Ha was finishing up his undergraduate degree, intending to go into financial planning, he had an experience that altered his educational and professional goals. Ha often donated blood at the Ronald Reagan UCLA Medical Center, and during his senior year, he got the chance to meet someone who had received his blood after a nearly fatal motorcycle accident. The deeply moving encounter left him wanting to help others on a greater scale. Ha was accepted into the Master's Entry Program in Nursing at UCI after finishing a year and a half of prerequisites at four different community colleges. Graduating this summer with a concentration in community and population health nursing, he has appreciated the program's holistic model – focusing not only on physiological problems, but also on psychological and emotional factors.
– Noah Bulthuis, UCI
Her three favorite CEOs:
Warren Buffett
Bill Gates
Oprah Winfrey
---
B.A. business administration | B.A. psychology
"My goals all start with dreaming," says Alison Lu. The first-generation student from Alhambra has achieved her goal of graduating with a double major in business administration and psychology, and she has set several more to reach by age 25. "I've accepted a position with NASA's Jet Propulsion Laboratory, but I also want to live abroad for a year, be accepted into a top 10 MBA program and start my own company," says the 21-year-old. That's a very ambitious to-do list and timetable, but simultaneously juggling multiple priorities is a skill Lu has perfected during her four years at UCI. In addition to maintaining a 3.97 GPA, she has served internships, has been a board member of the UCI Student-Run Free Clinic Project's finance committee, was elected to the Associated Students of UCI, and created and hosted a financial literacy workshop for students. "My campus experience has allowed me to try out various things that interest me," Lu says, "and then pursue the things that make me happy."
– Pat Harriman, UCI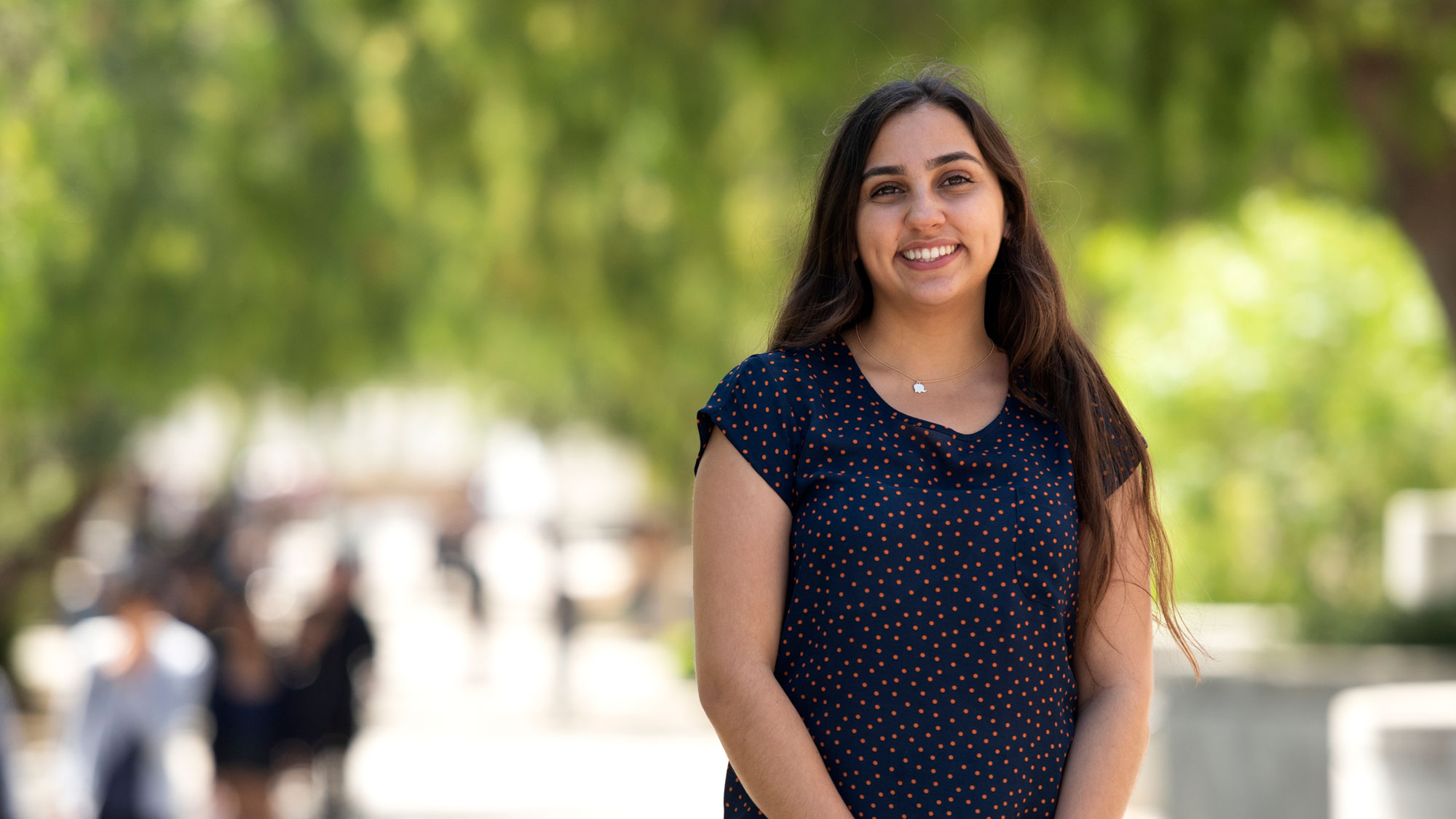 Three most important things about education (in her opinion):
Focusing on students' needs
Providing equal opportunities for all students
Making learning exciting and fun
---
B.A. education sciences
Esmeralda Martin had always dreamed of teaching third grade. Being a researcher was not on her radar until she got the chance to assist on a project involving Spanish-speaking parents. Her bilingual background and passion for child development made her the perfect fit. Martin soon started her own project through UCI's Undergraduate Research Opportunities Program, studying how Latino parents use technology to manage their children's behavior. She has presented her work at the annual UROP symposium and at a Society for Research in Child Development conference. From tutoring children in low-income communities to serving as president of the UCI chapter of Kappa Delta Pi, the International Honor Society in Education, Martin has been a mentor for aspiring teachers and young students alike. She hopes to continue her research into graduate school and beyond but is open to new possibilities. As the first in her family to go to college, Martin knows that no matter what she does, her parents will be proud.
– Lilibeth Garcia, UCI
Most influential books:
The Spirit Catches You and You Fall Down: A Hmong Child, Her American Doctors, and the Collision of Two Cultures, by Anne Fadiman
Never Stop Walking: A Memoir of Finding Home Across the World, by Christina Rickardsson
When Breath Becomes Air, by Paul Kalanithi
---
M.D., M.P.H.
Ruzan Orkusyan's parents left behind promising medical careers in Armenia when they brought their family to the United States in the early 2000s to escape the political and economic instability that plagued their country. But their daughter continues their dream by receiving her medical degree this June. Orkusyan grew up in Fresno and became immersed in the area's Latino culture, and she came to UCI through its Program in Medical Education for the Latino Community to advocate and provide care for this underserved demographic. "Being involved with PRIME-LC has been an incredible experience," Orkusyan says. "Being surrounded by physicians who are so passionate has been inspiring, because that's what I plan to be in the future." In addition to her studies, she has hosted the "Body, Mind & Soul" show on Radio Santa Ana and worked with Team Kid Power Orange County to teach Tustin elementary school students about the importance of good nutrition and staying active. Orkusyan, who also earned a Master of Public Health, will start a residency in pediatrics at Stanford University this summer.
– Tom Vasich, UCI
Favorite ways to unwind:
Racquet sports: squash, badminton and tennis
Daily meditation and viewing motivational and spiritual videos
Observing sprezzatura, or practiced nonchalance
---
B.S. data science, mathematics; B.A. quantitative economics
Raj Parekh grew up in a small neighborhood in the very big city of Mumbai, India. Only about a quarter of residents in his community go on to college, but with Parekh, the number of credentials earned has taken a sharp upturn. He is graduating from UCI this year with degrees from the Donald Bren School of Information & Computer Sciences, the School of Social Sciences and the School of Physical Sciences. The triple major also earned a minor in innovation & entrepreneurship from The Paul Merage School of Business. "To accomplish the goals I have in mind, I knew a truly multidisciplinary approach would be required," Parekh says. "From Day One in college, I prioritized growth and learning and kept adding majors until I knew I had the combination I needed to develop a strong framework to solve 21st-century social impact issues." Putting his classroom learning into practice, he founded the UCI branch of 180 Degrees Consulting, the world's largest student-driven social impact organization, where he and his team designed a legal services program for 100 foster children, matched 396 underprivileged youths with adult mentors in Orange County, and devised a plan to improve access to care for more than 70 Alzheimer's patients. His next move is to become a business technology analyst at Deloitte Consulting while mulling over his grad school options.
– Brian Bell, UCI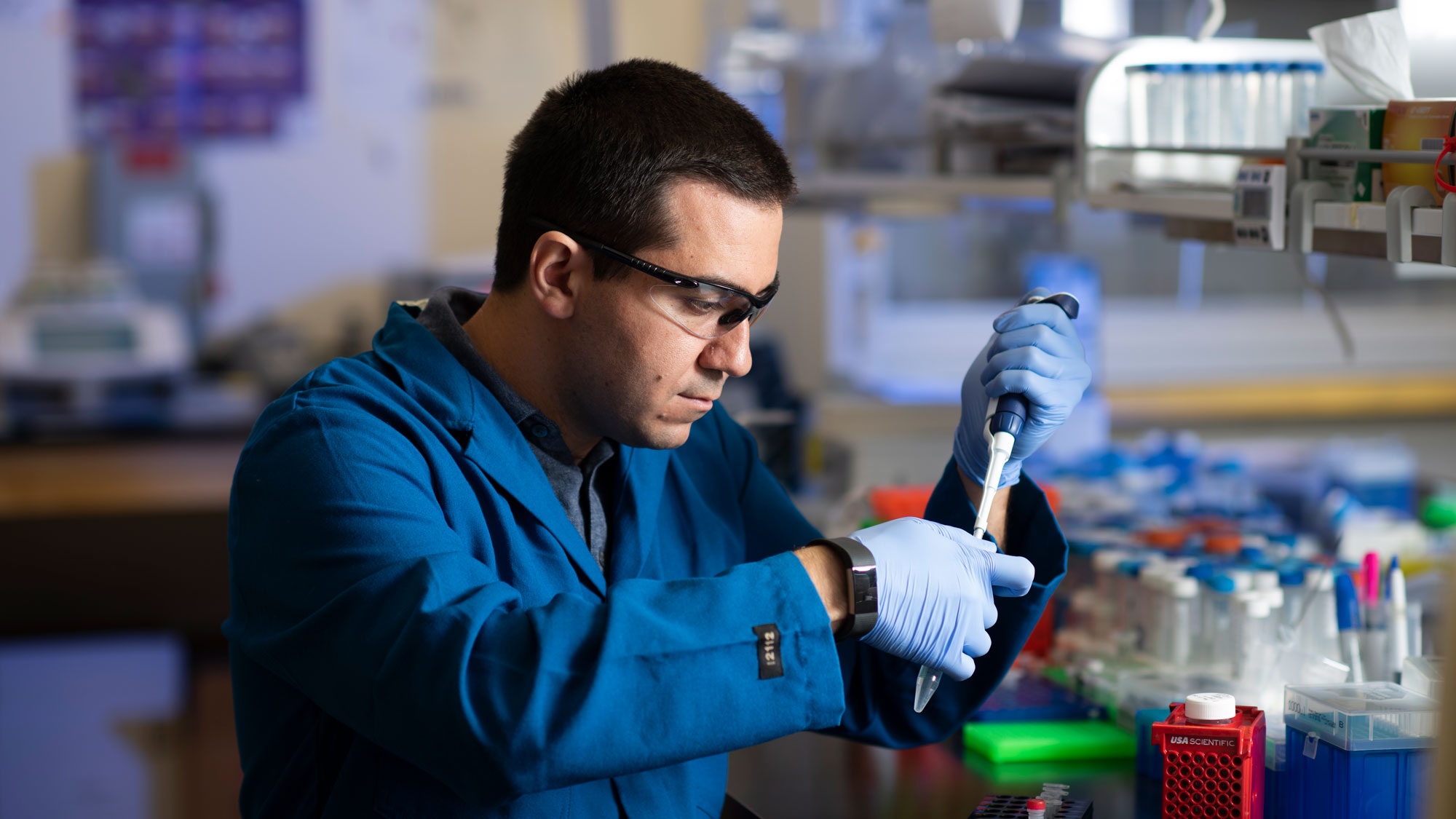 Favorite Brazilian scientists:
Carlos Chagas, who discovered Chagas disease, a tropical parasitic infection that affects as many as 8 million people worldwide, mostly in Latin America
Cesar Lattes, who co-discovered the pion, a subatomic particle formed by a quark and an antiquark
Vital Brazil, who pioneered the development of antivenins
---
Ph.D. pharmacological sciences
As Luiz Passalacqua approached 30, he was living a successful life in Sao Paulo, Brazil. He had earned a bachelor's degree in pharmacy and was working as a researcher for a pharmaceutical company. But it wasn't enough. "I wanted to pursue my dream of getting a Ph.D. at a world-renowned university in the United States," Passalacqua says. Upon receiving a scholarship to study in the U.S., he applied to a number of graduate schools, eventually deciding on UCI. "I've always been welcomed here and never felt like an outsider for being an international student," he says. His doctoral work has focused on an emerging field of pharmacological research: how RNA molecules go beyond serving as messengers in cells to help regulate cellular processes, such as gene expression. Drug development in this area could lead to promising treatments for cancer, muscular dystrophy and other diseases. With his newly minted Ph.D., Passalacqua plans to move – along with his wife, Aline, and their 6-month-old son, Nicolas – to the East Coast for postdoctoral studies. "Five years after coming to UCI, here I am, about to achieve my dream," he says. "It's been a good year. I cannot complain."
– Tom Vasich, UCI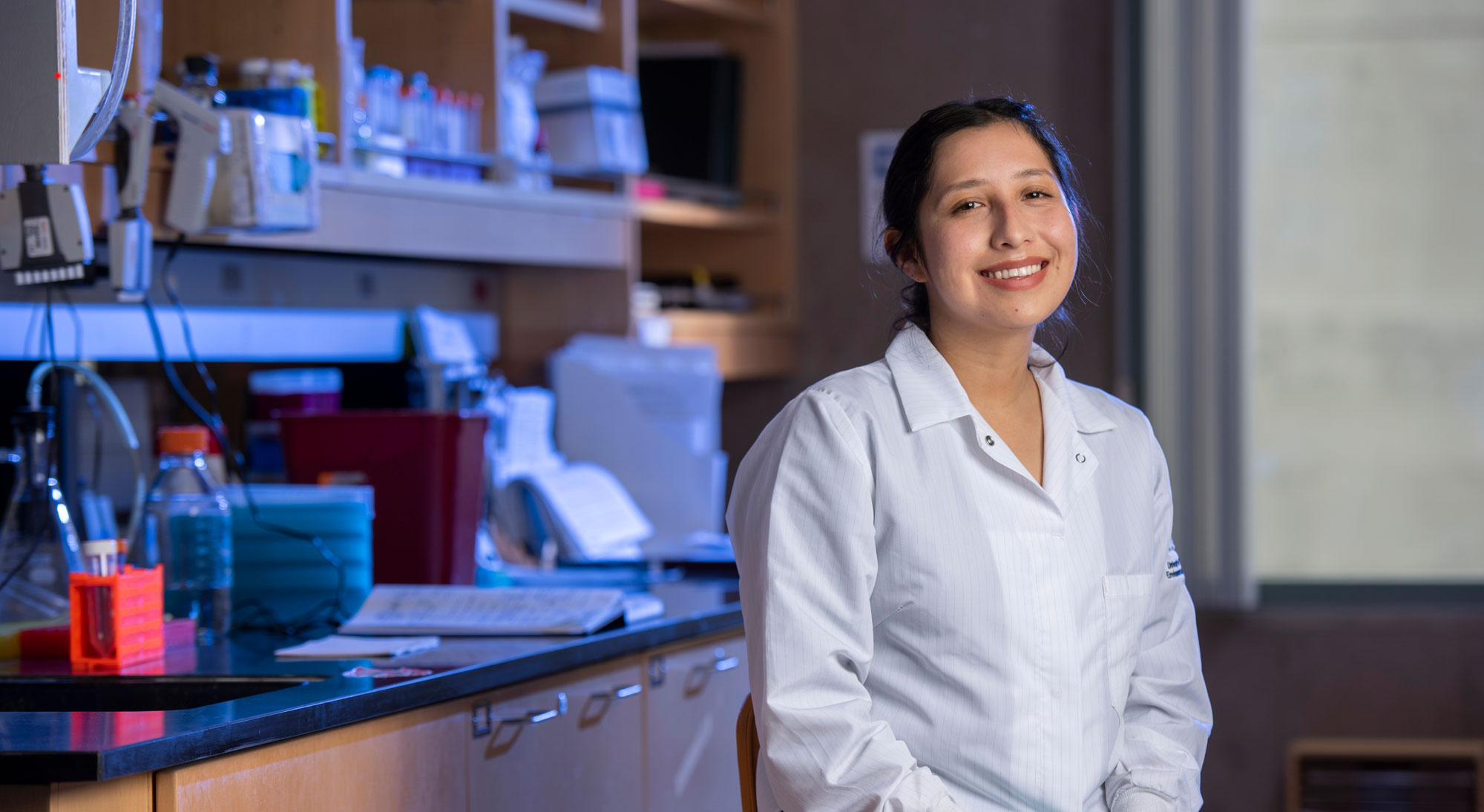 Favorite coffee shops to study at:
Hopper & Burr – pop-up café in downtown Santa Ana
Neat – Costa Mesa coffee shop set to reopen soon
Bad Coffee – coffee and tea bar in Costa Mesa
---
B.S. microbiology & immunology
Alexis Villani's journey at UCI began while she was a student at Orange Coast College. Through the National Institutes of Health-funded Bridges to Baccalaureate Program offered by the UCI School of Biological Sciences' Minority Science Programs, she was able to conduct full-time research at UCI for two consecutive summers before transferring. Those unique opportunities kick-started her career in biomedical research, and she has since presented her work at a variety of conferences and won several awards. "MSP was probably the biggest reason I chose coming to UCI over a different UC. This program provides me all the resources to do something that I love, and there's no other program like it," Villani says. Thanks to the NIH-funded Maximizing Access to Research Careers scholarship, she has been able to continue her research while juggling motherhood. This summer, she will be moving across the country with her family and entering a postbaccalaureate program in prion biology at the University of Pennsylvania. After earning a Ph.D., she aims to become a science advocate and policymaker.
– Lilibeth Garcia, UCI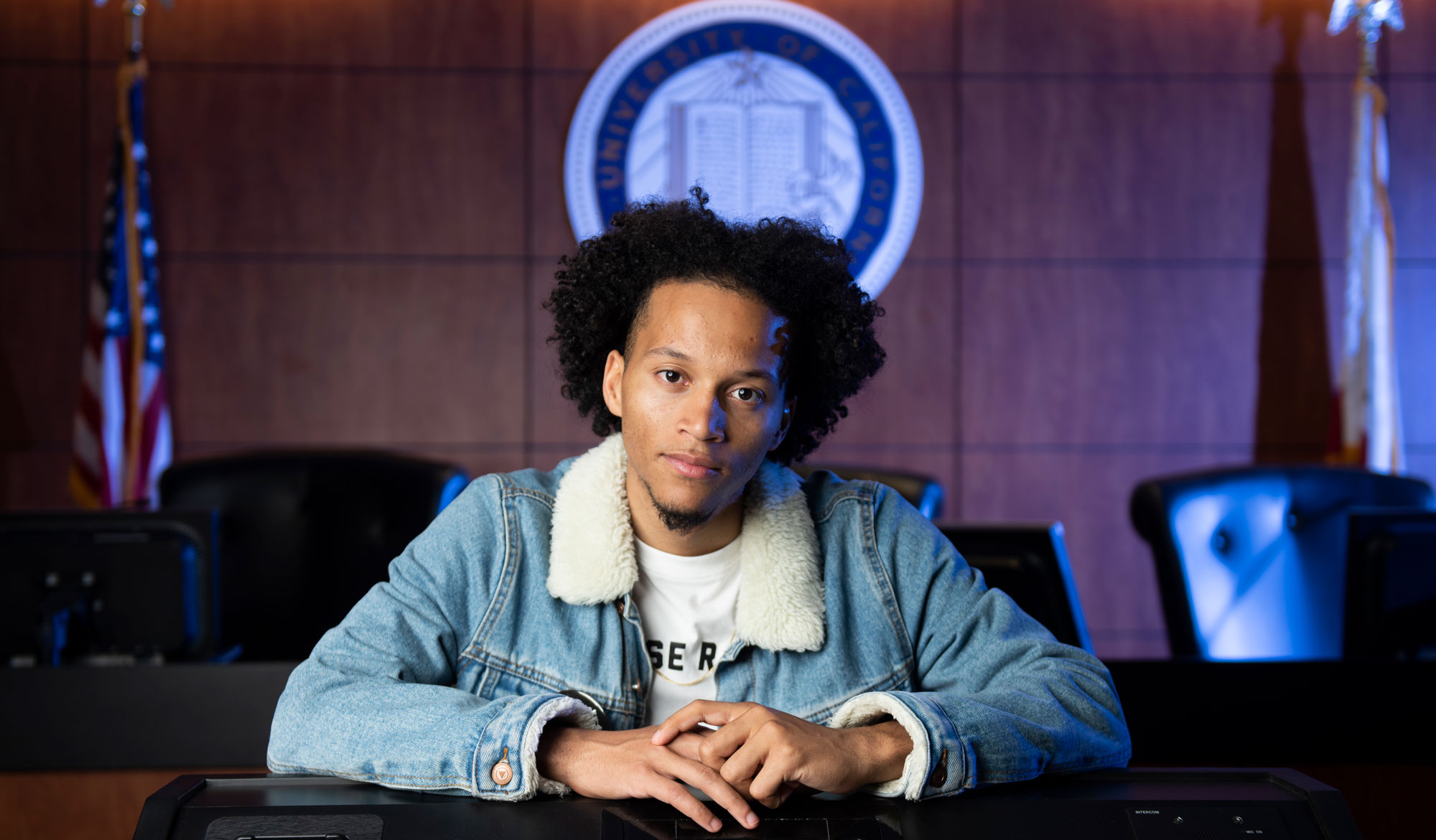 His three most influential Chicago people:
Hazel Johnson, an environmental activist considered the mother of environmental justice
Ida B. Wells, an investigative journalist, educator and early leader in the civil rights movement
Chance the Rapper, a Grammy Award-winning hip-hop artist and social activist
---
J.D.
As a student who participated in protests at the University of Missouri that led to the resignation of its president, Chris Williams saw firsthand how opposition to institutional racism can bring about change. Earning a degree in sociology there, he saw law as "the logical next step to be a mediator between people and their rights," he says. "Giving your clients the voice to recognize their rights is a powerful position to have. I want to help people convey that voice in a legal means without other biases that can inhibit them." At UCI Law, Williams found influential voices in Chancellor's Professor Michele Goodwin, Professor Kaaryn Gustafson and Dean L. Song Richardson while studying how law can both validate institutional oppression and be used as a tool for empowerment. A proud son of the South Side, he'll return to his hometown to pursue a Ph.D. in sociology at the University of Chicago. "All my work is in service to race, poverty and oppression," Williams says. "As I've gotten older, I have a more intimate understanding of how systems and institutions work. I'm hopeful for people and what we can do together."
– Tom Vasich, UCI