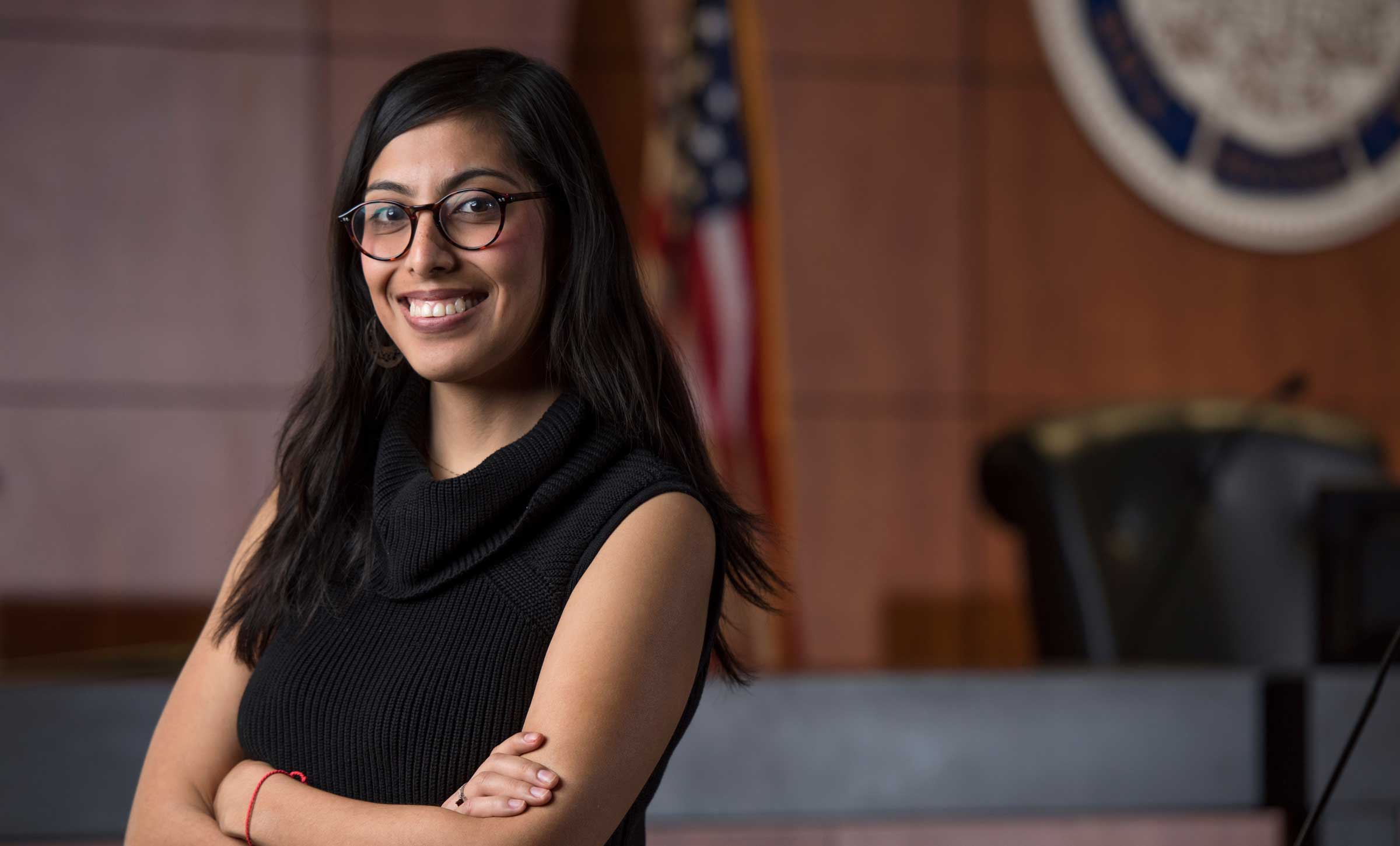 Favorite non-law books:
The Brief Wondrous Life of Oscar Wao, by Junot Díaz
Undeniable: Evolution and the Science of Creation, by Bill Nye
The Little Prince, by Antoine de Saint-Exupéry
---
J.D.
The transition to law school is challenging for most students, but Viridiana Chabolla's first year was particularly daunting. An undocumented student protected against deportation by the Deferred Action for Childhood Arrivals program, she was only two weeks into the first semester when President Trump announced his decision to rescind it. "I remember feeling very unsafe and unstable, unsure of myself and my future," Chabolla says. "Any time I thought, 'I can totally do this,' I would start thinking, 'But what if it leads nowhere?'" She had graduated from Pomona College with B.A.s in sociology and Chicana/o-Latina/o studies, then spent the next four years saving up for law school. Chabolla couldn't have anticipated that she would soon have to become her own legal advocate, joining five other plaintiffs in a lawsuit against the government's move. But with support from UCI classmates, faculty and administration, Chabolla persevered. "Being in a space that felt safe and supportive enabled me to focus on being a better student, a better partner and a better daughter," she says. (The case, Garcia v. United States of America, is ongoing but scored a victory in January 2018 when a U.S. federal judge issued a court order blocking the repeal.)
One of Chabolla's proudest moments occurred during pro bono work in the law school's Immigrant Rights Clinic, when she helped someone take the necessary steps to apply for asylum. It was also there that she got the chance to work with inspiring lawyers who had devoted themselves to aiding people seeking security and family reunification. Chabolla says public service is something she sees herself continuing to do in the future. "I am deeply committed to uplifting the immigrant community," she says. "I hope the influence of so many mentors and educators and my family is evident in all that I do."
– Lilibeth Garcia, UCI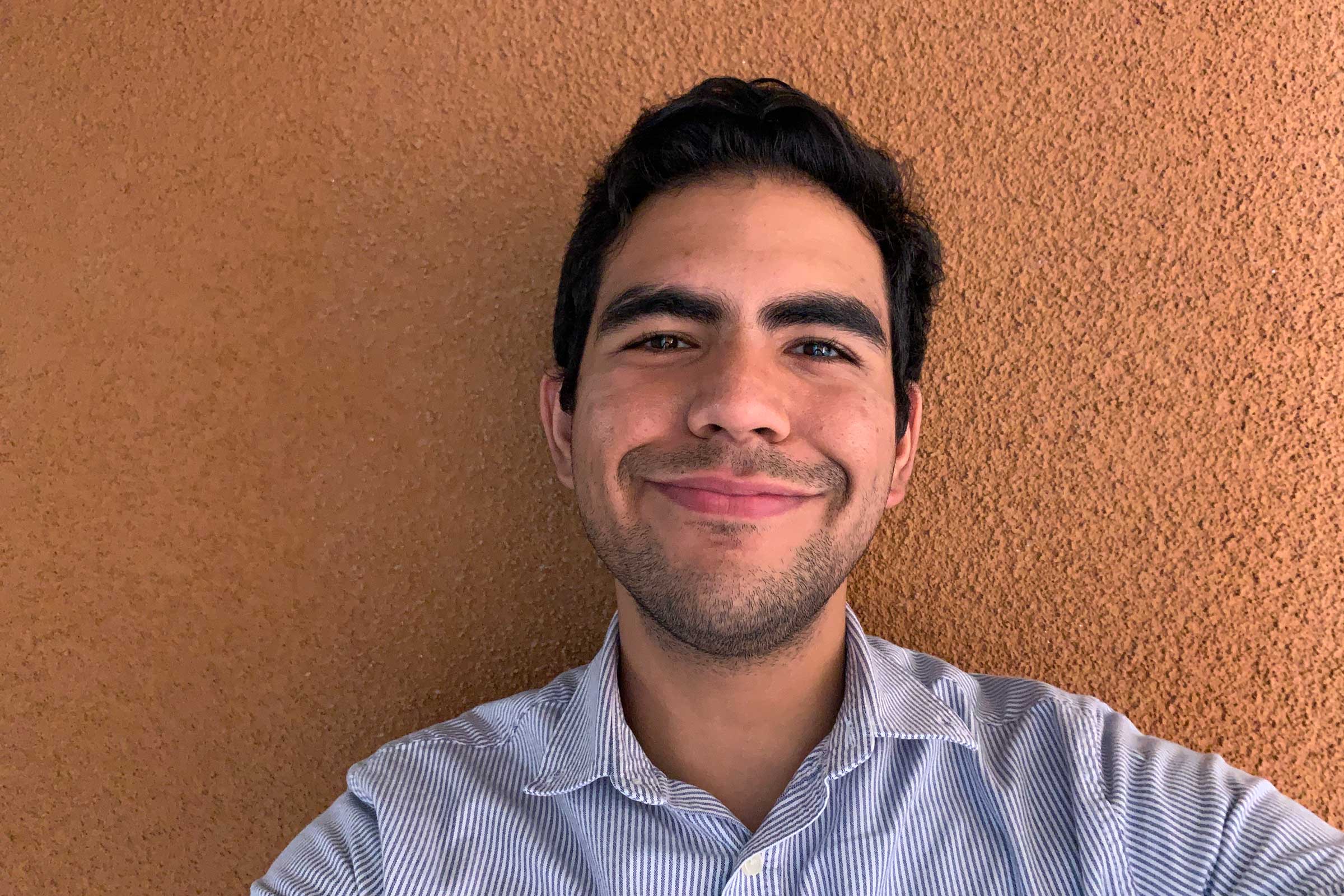 Favorite downtime activities:
Listening to music and going to concerts
Exercising (running and group fitness)
Practicing the piano
---
B.S., public health sciences
B.A., public health policy
Jesus Chavez arrived at UCI with dreams of becoming a doctor. However, when he was introduced to the broad field of public health, the subdiscipline of community health spoke to him. "I felt there was more I could do to tackle the health problems that the world and different groups of people face today," Chavez says. "Coming from a low-income background, I used to be obese as a child, and I learned firsthand how important the environment is in shaping health." Inspired by the South L.A. communities he grew up in, Chavez decided that he wanted to make a structural impact too, so he took on the additional major of public health policy. As a peer health educator at the Center for Student Wellness & Health Promotion, he developed an interest in research while presenting workshops on stress management and self-care. This led Chavez to his greatest accomplishment as an undergraduate: conducting an honors project under the Program for Public Health in which he studied the primary factors influencing the eating habits of Latino college students. After a gap year, he plans to complete a Ph.D. in public health and continue exploring ways to incorporate healthy behaviors into the lives of working-class Latinos. Chavez, who began his UCI journey as a shy student struggling with imposter syndrome, credits the California Alliance for Minority Participation and the Student Achievement Guided by Experience Scholars Program for instilling in him the skills and confidence that help him thrive today.
– Lilibeth Garcia, UCI
Favorite skaters/surfers:
Jay Adams
Ryan Burch
Kepa Acero
---
B.S., business information management
As a surfer from San Pedro, UCI undergrad Patrick Dumas grew up with the waves under his feet. That's why he jumped at the challenge of creating a skateboard adapter to make riding around Ring Road feel more like surfing. After perfecting the device, he launched Waterborne Skateboards and, in 2017, raised over $42,000 through a Kickstarter campaign. Studying business information management at The Paul Merage School of Business, Dumas has learned valuable skills to apply to his startup. In 2019, he licensed his patent to Penny Australia and was invited into Amazon's exclusive Launchpad program for new products and businesses. So far, sales in 2020 are up 250 percent from last year. "I'm thrilled to graduate this spring and go full time into Waterborne," Dumas says. "I'm grateful for the people I've met through the UCI startup network [UCI Beall Applied Innovation] and the Cove, as well as the lessons learned through my formal education."
– Pat Harriman, UCI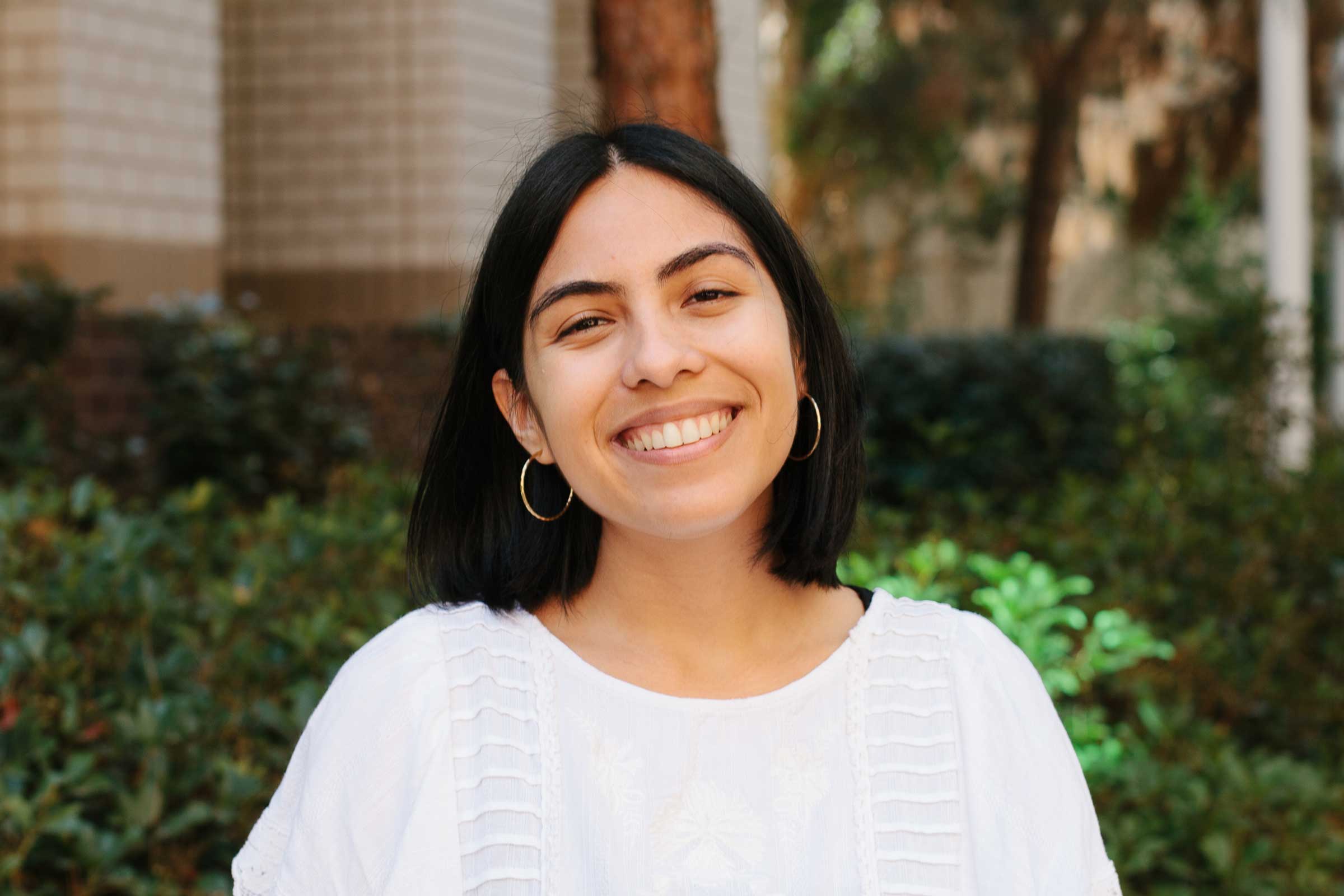 Favorite public policy experts:
Angela Short, fiscal and policy analyst in the California Legislative Analyst's Office
Caesar Sereseres, UCI associate professor of political science
Angelica Keam, UCI assistant director of campus organizations and volunteer programs
---
B.A., Spanish
B.A., political science
During her junior year at Anaheim High School, Kimberly Escalante was encouraged by her political science teacher, Michelle Majewski, to go to college. A UCI alumna, Majewski recommended she visit the campus. "I liked Irvine," Escalante says. "It was calm and peaceful, and I could see myself here." Since her freshman year, the first-generation student has immersed herself in college experiences, ranging from pursuing a double major to participating in the Undergraduate Research Opportunities Program and volunteering in various homelessness and food insecurity community service projects in Orange and Los Angeles counties. "It's important to give back, and I have the space and ability to help those who face challenges," Escalante says. Passionate about making a difference in the world, she plans, after graduation, to work for a nonprofit organization and earn a master's degree in public policy.
– Pat Harriman, UCI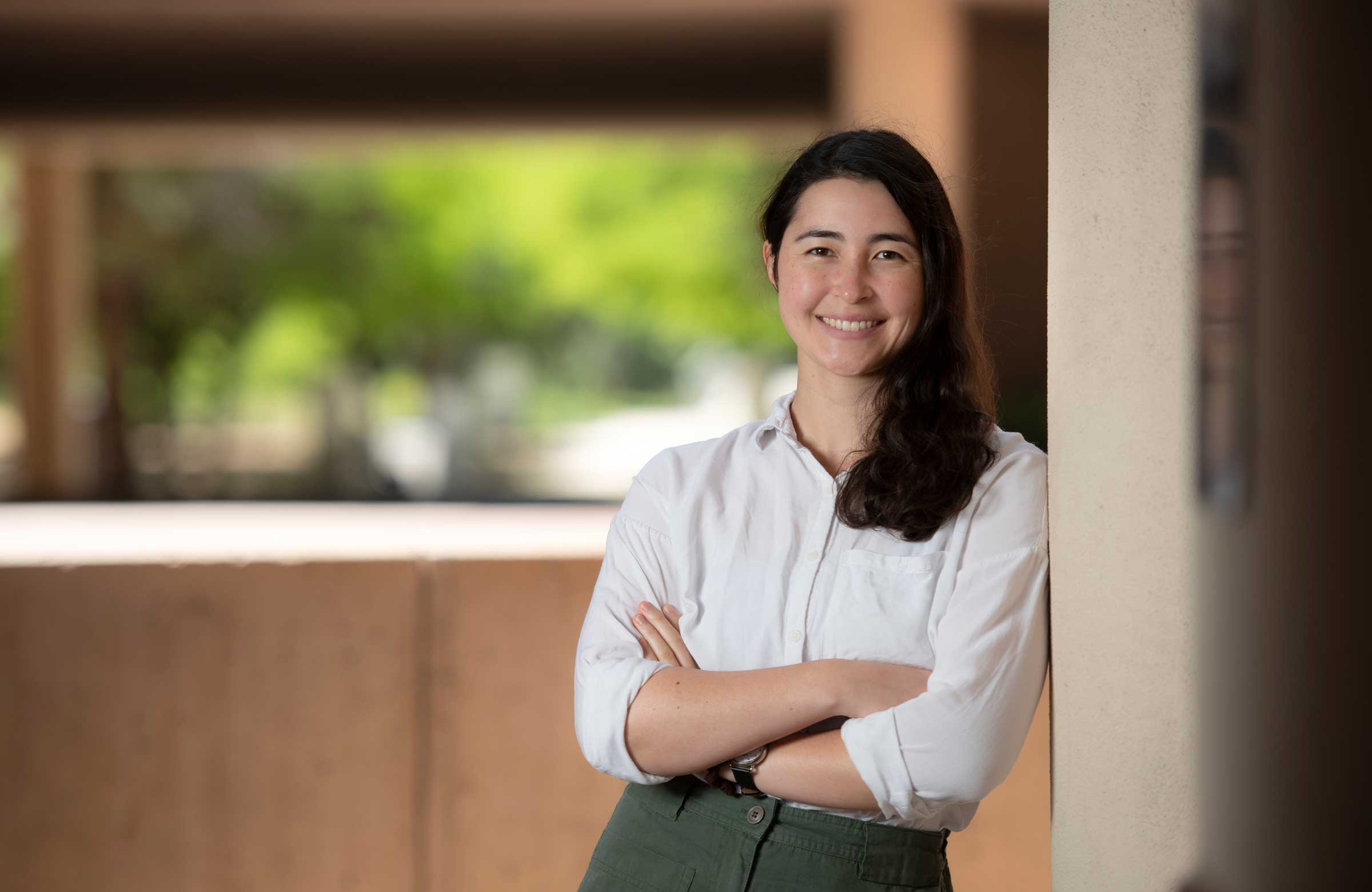 Top coronavirus isolation survival tips:
Exercise, even if you don't feel like it
Reconnect with friends over Zoom
Do activities you enjoy but don't normally have time for: doodling, reading or just listening to music
---
Ph.D., chemistry
Having earned a B.S. in physiology at UC Santa Barbara, Tustin-raised Krista Fruehauf was excited to be back in Orange County to start pursuing a doctoral degree at UCI. One week into her new life in graduate school, her mother died. "It was a really terrible time, and I struggled a lot through it," Fruehauf says. "But I had wonderful support from my friends, and having Professor Ken Shea as my adviser was an extremely important factor." It also helped that her work in the Shea lab was so engrossing. "Learning about nanoparticle snake antivenoms and ways to solve other biological problems, including allergens, was awesome," she says. When not conducting potentially lifesaving research, Fruehauf was a writer and editor for the radio show "The Loh Down on Science," and she got involved in rock climbing with friends. The Southern California native says that when she begins her next phase of life as a postdoctoral scholar at Canada's University of Alberta, she hopes she won't have too hard a time adjusting to the cold winters in Edmonton.
– Brian Bell, UCI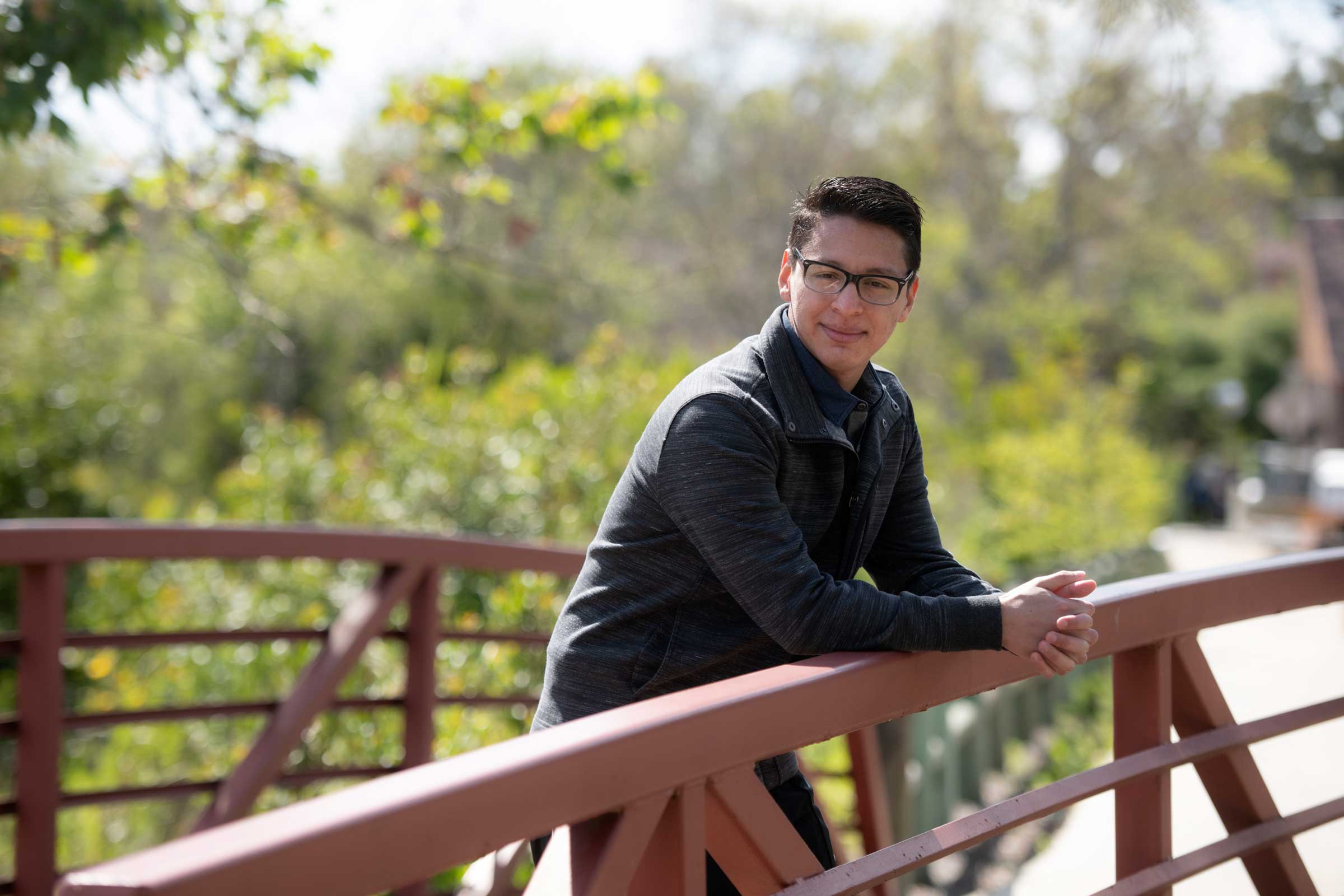 Favorite hobbies:
Watching sci-fi shows
Keeping up to date on bioengineering/biomedical research
Improving financial literacy
---
B.S., biological sciences
Like many biological sciences students, Johnny Garcia intended to become a doctor. Having suffered from autoimmune issues – to the point of requiring intensive care – while growing up in the L.A. area, he knew he wanted to heal people. However, Garcia soon realized that back-to-back patient care was not for him, so he shifted his sights toward biomedical research. This posed a new problem: Getting accepted into a lab would be extremely difficult, since his GPA had fallen while he worked a part-time job. "I just had to persist and continue to apply. I had multiple friends that really wanted to get into research, but they were afraid of rejection. I just had to not be afraid of failure," Garcia says. "After 21 times of applying, I finally got into one. It took me a whole year." Once a member of Magdalene J. Seiler's lab in the Sue & Bill Gross Stem Cell Research Center, he spent 30 to 50 hours a week contributing towards lab projects that focused on developing a stem cell-based retina therapy to treat blindness. Within a few months, he was leading a second team after producing successful gene expression results. Now Garcia is convinced that what he really wants to be is a scientist. He hopes studying regenerative medicine will allow him to continue to work with stem cells and tackle root causes rather than symptoms. "While I was applying to get into research, I would always try to communicate that if I got the opportunity, I would commit," Garcia says. "That's the process of research: You fail, but you try to innovate, find the mistakes you made and improve. I've always liked that process."
– Lilibeth Garcia, UCI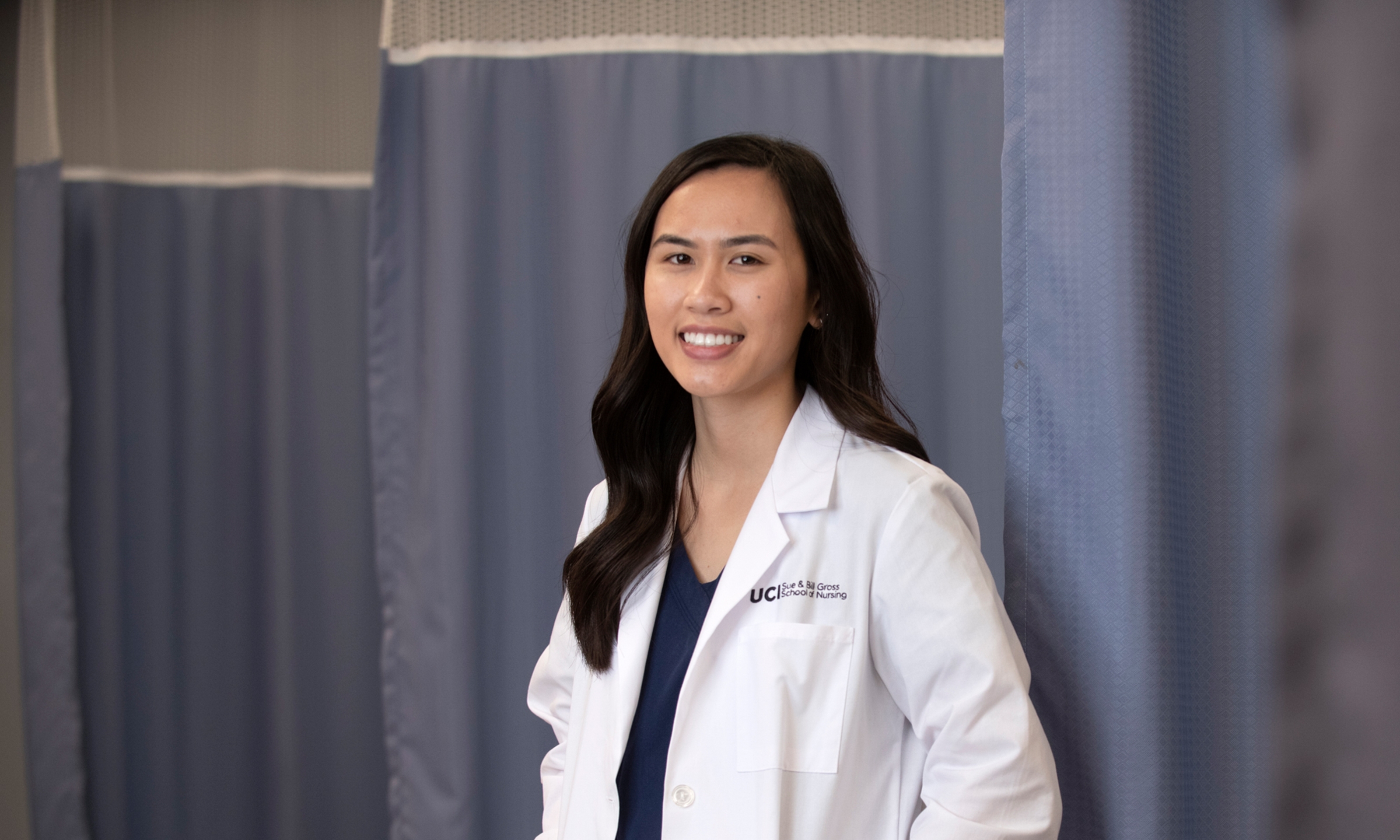 Favorite medical TV shows:
"The Good Doctor"
"Call the Midwife"
"Nurse Jackie"
---
B.S., nursing science
Vianh Hoang grew up admiring her mother's commitment to caring for hospice patients as a certified nursing assistant. Aspiring to make a similar impact, she has volunteered and worked in hospitals around Orange County since she was in middle school. Last year, Hoang received the Orange County Community Foundation's Jennie V. and Marie Cook Scholarship, which awards $5,000 to a college student in engineering, science or health sciences with a strong history of community service. She has also conducted research in the lab of Jung-Ah Lee, UCI associate professor of nursing, exploring ways to both improve Alzheimer's and dementia treatments and reduce stress and depression among those assisting such patients. Her dedication to nursing and caretaker support has only strengthened during the COVID-19 pandemic. In addition to being ready to help in hospitals that need more nurses, Hoang has been creating information sessions for and making encouraging telephone calls to participants in her Alzheimer's and dementia caregiver study. "Many people lately think about the hospitals and how they have it rough, but thinking about those caregivers who now have to stay home 24/7 with their loved ones is a different story," Hoang says. "Since connecting with these individuals, I've learned so much more about my role as a nurse. Our job is to serve the community in health promotion and disease prevention, and we can do it in many ways."
– Lilibeth Garcia, UCI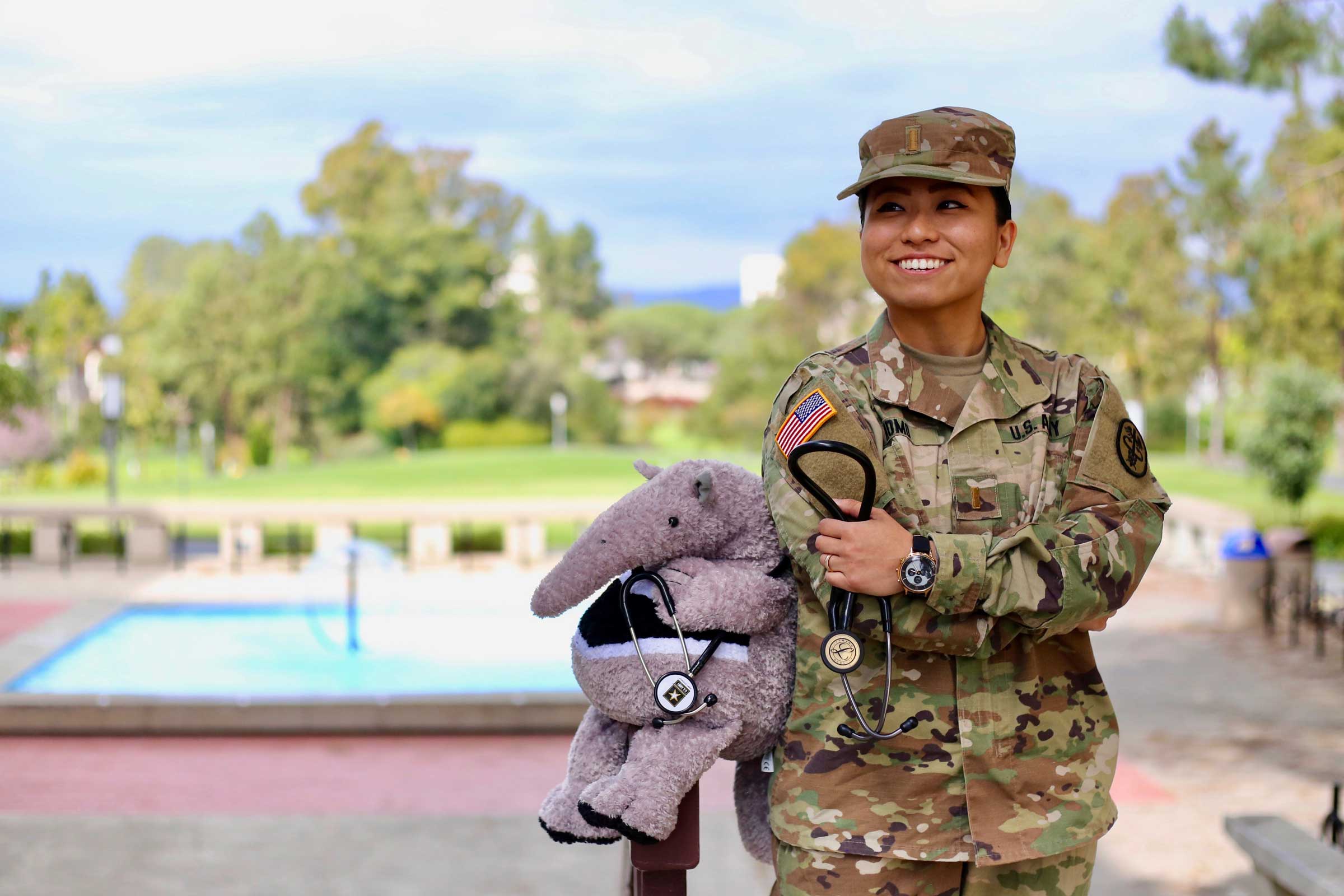 Most meaningful hikes:
Mount Ellinor Trail in Olympic National Forest, Washington
Mirror Lake to Tom Dick and Harry Mountain, Oregon
Boat Canyon in Laguna Coast Wilderness Park, California
---
M.D.
Richelle Roelandt Homo, a second lieutenant in the U.S. Army (being promoted to captain on May 30), will soon be heading to Madigan Army Medical Center, near Tacoma, Washington. There, she will train as a pediatrician and prepare to serve the children of military families, deploy as a medical officer to care for troops and provide medical aid in humanitarian missions. Growing up in an immigrant household, helping raise a brother with Down syndrome and experiencing the events of 9/11 in a New York hospital with her mother after the premature birth of her younger sister, Homo was constantly exposed to the selflessness of healthcare workers and gradually gained a sense of what she wanted to do for the rest of her life. She began her academic career at UCI eight years ago, earning bachelor's degrees in chemistry and biological sciences before embarking on medical school. Her commitment to medicine persists, even as healthcare workers across the globe battle an unprecedented pandemic.
"My peers and I recognize that we are graduating during a very unusual period in medicine. It's frightening, as the pandemic is revealing our own vulnerabilities and those of the people we love. Yet, at the same time, as we continue to pledge to be lifelong students of medicine, it's also showing us our strength and calling us more into the vocation of healing and serving others," Homo says. Even as the future physician – and avid hiker – looks forward to traversing new paths, she says she'll never forget the one that started it all: "Though my journey with Army pediatrics may take me far and wide and into the unknown, UCI will always be my alma mater – it will always be my home."
– Lilibeth Garcia, UCI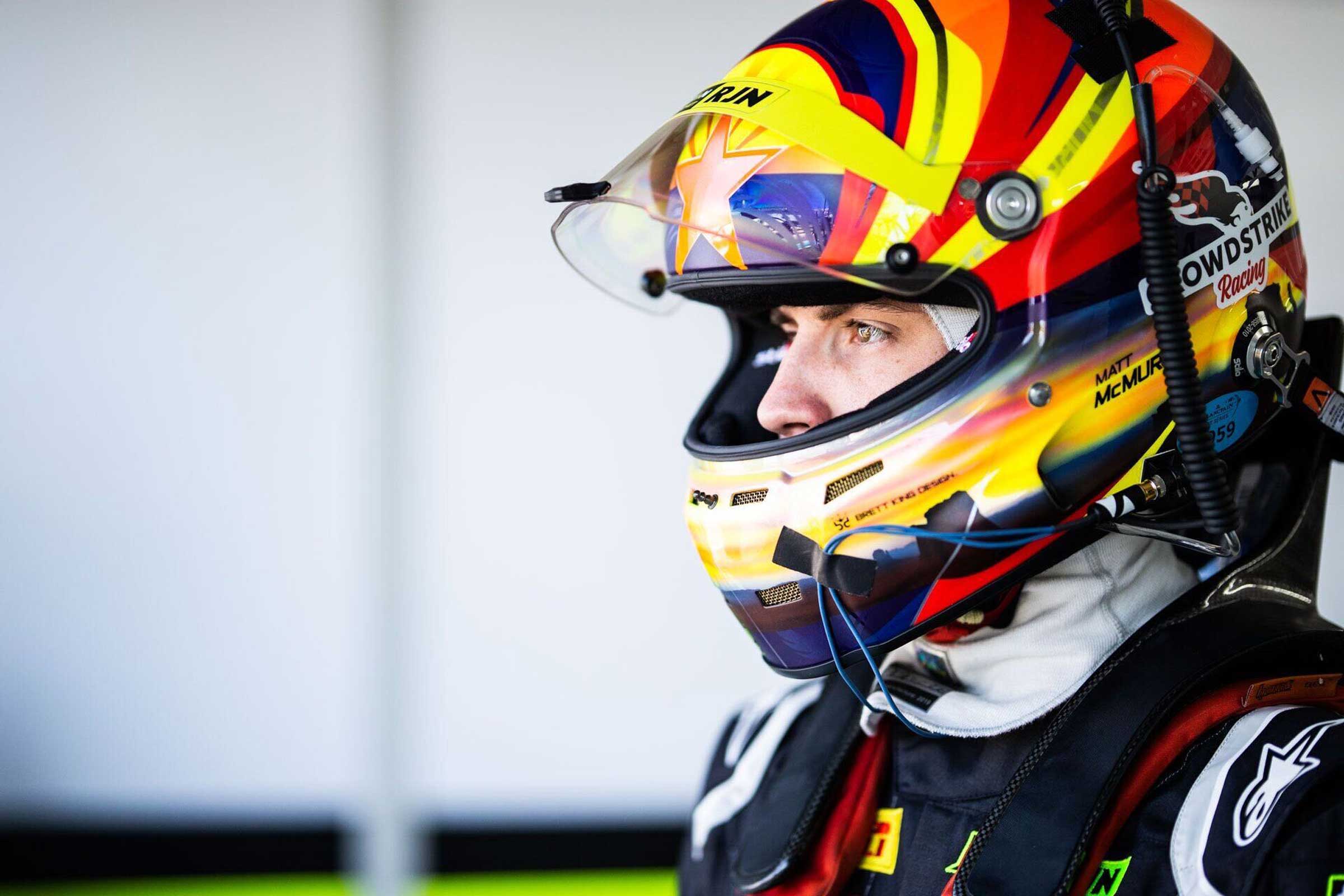 Favorite racetracks:
Circuit de la Sarthe, in France
Watkins Glen International, in New York
Michelin Raceway Road Atlanta, in Georgia
---
B.S., aerospace engineering
Not many UCI graduates can claim to hold world records, but Matt McMurry is the youngest driver to start and finish the legendary 24 Hours of Le Mans road race. His father drove competitively, so the Phoenix native grew up around the sport. McMurry began with go-karts as a 4-year-old and eventually moved up to full-size chassis, and that love of design, technology and speed has inspired his educational pursuits and future career plans all along. But life on the race circuit, he says, presented some obstacles during his course of study. "I had to get good at managing my time, and my professors were a big help," McMurry says. "Not a lot of drivers make it through an engineering major without dropping out, so I guess I'm pretty proud that I was able to make that happen."
– Brian Bell, UCI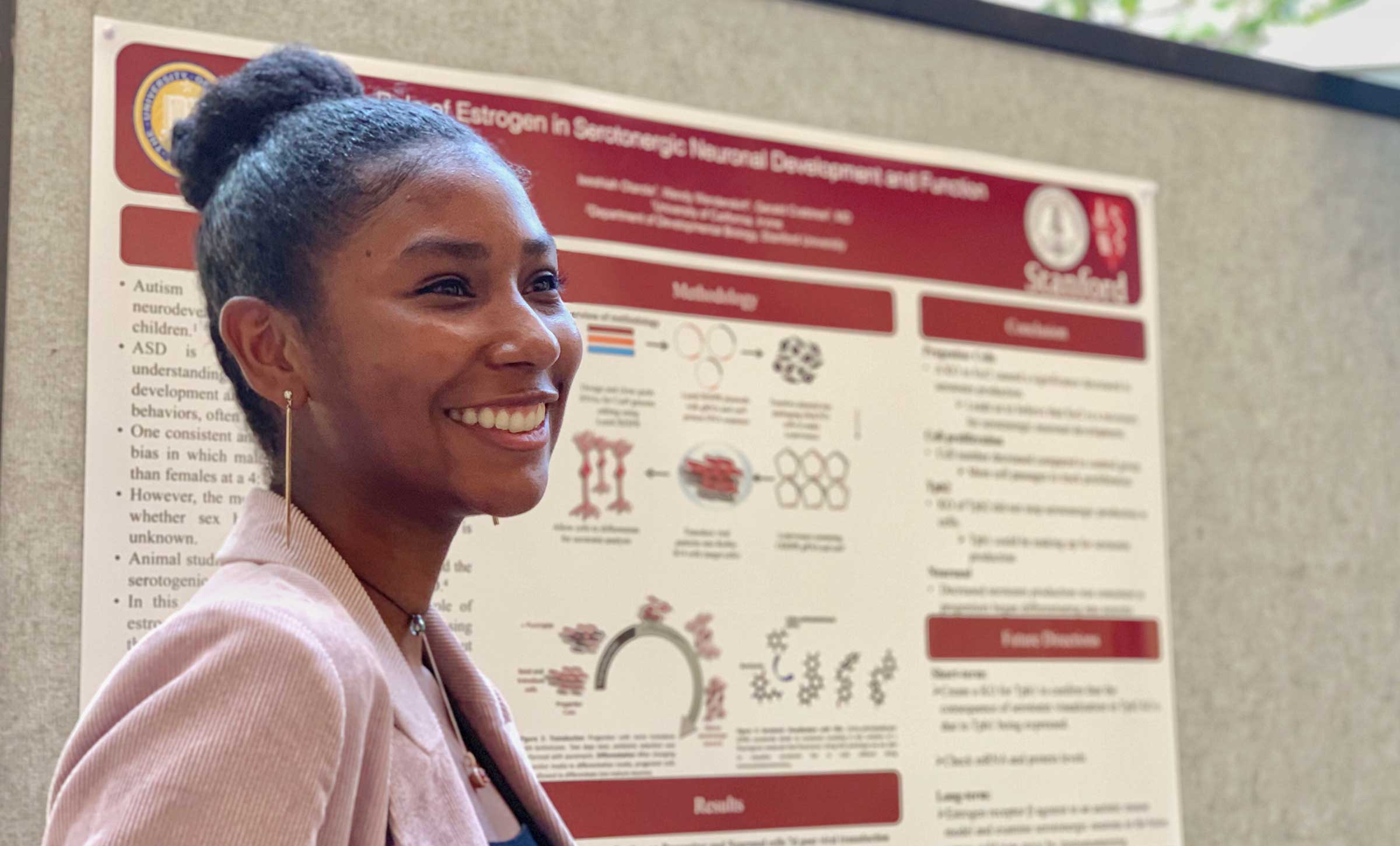 UCI faculty who have had the most impact on her:
Marlene de la Cruz, director of student academic development for the School of Biological Sciences' Outreach, Research Training and Minority Science Programs
Earl Steward, lab director and instructor in the School of Medicine
Dr. Behnoosh Afghani, chief of the pediatric hospitalist division and director of health and science enrichment programs at UCI's School of Medicine
---
B.S., pharmaceutical sciences
Born and raised in Costa Rica, Ieeshiah Otarola arrived in the U.S. 12 years ago prepared to excel academically. "There are a lot of hardships that come with moving to a new country and learning a new language, but my mom always told me that education is the key to success and that if we commit to it, we can do anything," she recalls. Inspired by these words, Otarola began a science career in high school as a student research intern with Earl Steward at UCI Medical Center. "Through working with him, I learned the importance of applying my knowledge to treat people," she says, "and eventually, and it led me to choose UCI to continue my research growth."
Adapting to a new culture had taught Otarola a lesson that came in handy as an undergraduate. "It's important to have a community or a group of mentors who push you forward," she says. "One was definitely the School of Biological Sciences' Minority Science Programs. Participating in it was one of the best decisions I made at UCI." Through MSP, which is funded by the National Institutes of Health, Otarola got a head start in the field of biomedical research. Via a wide range of support, she was able to conduct research at King's College London and Stanford University over two consecutive summers and delivered 11 presentations at symposiums and conferences throughout the U.S. Recently, Otarola received an honorable mention in Science magazine for her presentation during the 2020 meeting of the American Association for the Advancement of Science. Her work is far from finished, however. In the fall, Otarola will begin pursuing a dual degree at USC – a Pharm.D./Ph.D. – so that she can become a clinical pharmaceutical scientist and translate her results to patient treatments. She says, "Coming from a minority background, I also want to make sure that I promote diversity and combat the inequity seen in healthcare – and just help people."
– Lilibeth Garcia, UCI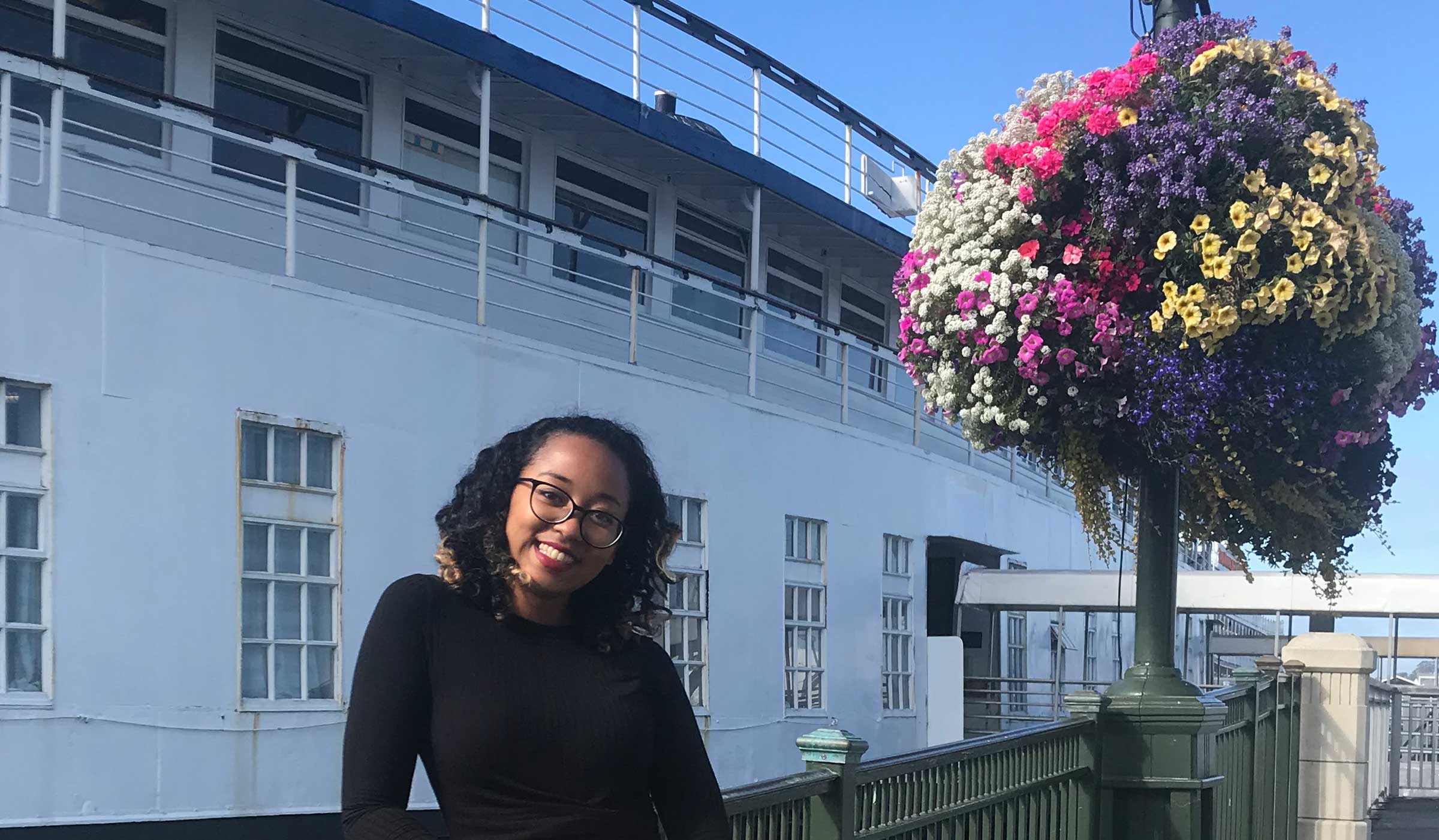 Top Google searches:
Flights to HNL (Honolulu's Daniel K. Inouye International Airport)
Animal Crossing turnip guide
Is Netflix down?
---
B.S., computer science
As a student at Honolulu's Kalani High School, Rosetta Pendleton imagined her future life. Since she had always performed well at school, she considered a career as an educator. "Then a friend told me, 'Rosy, you could be anything you want to be; you could work at Google!'" says Pendleton, who had never imagined that someone from a low-income, small-community background could have access to a job in the technology world. She decided that the right path involved studying computer science at UCI. The first-generation college student had to endure significant hardship to pay out-of-state tuition and move herself and her mother to the mainland, but it all paid off. In the fall, Pendleton is starting work at her dream company, Google. She's also planning to pursue another passion – computational linguistics – as a graduate student at the University of Washington: "I want to work on technology to improve speech and text processors so they can better understand natural language, the kind of speech you hear in Hawaii, where people speak a mix of native tongues as well as English, Portuguese and Japanese."
– Brian Bell, UCI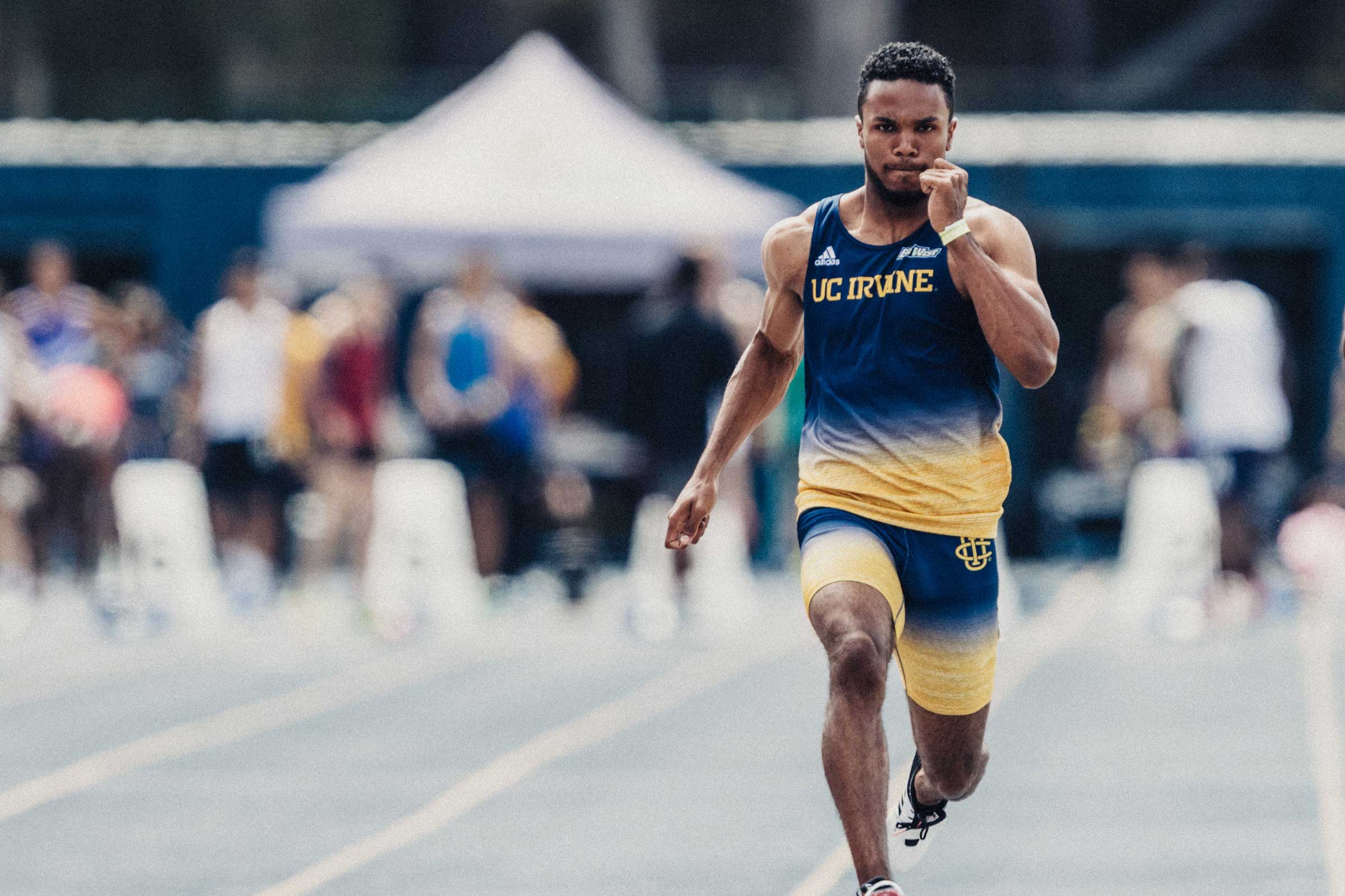 Favorite educator/athletes:
Alexis McDonald, UCI assistant athletic director, Academic & Student Services
Laurice Towns, Ed.D., River Heights Intermediate School
Kevin Cutler, NBA referee
---
B.A., education sciences
As a highly recruited track and field athlete at Eleanor Roosevelt High School in Eastvale, Evan Singletary had many college scholarships to consider. But when a torn left hamstring ended his senior season, Singletary's options dwindled to two – UCI being one of them. "It was the campus tour that nailed it," he says. "And Jeff Perkins, the head coach, said he would stick with me." The education sciences major plans to pursue a career in which he can combine his passion for sports and love of teaching – as well as continue his favorite hobby: refereeing basketball. In the NBA, officials are routinely yelled at by players, coaches and fans, but Singletary believes that he can be an example to his peers and a mentor to others by showing them how to get past that. "I want to help them understand that error is part of the game, because we're human," he says. "But it's about getting the calls right, and I can teach them how to do that."
– Pat Harriman, UCI
Favorite musicals:
"The Color Purple"
"Jagged Little Pill"
"Schitt's Creek"
---
B.F.A., music theatre
Isaiah Tadros caught a glimpse of his future when he was only in middle school. The Claremont youth was watching his favorite television show, "That's So Raven," which featured an actress of color, Raven-Symone, playing a dynamic lead character. Tadros, who is Palestinian, Italian and black, realized that he could one day be onstage himself: "Seeing someone who kind of looked like me onstage was inspiring, and I was like, 'Mom, this is what I want to do for the rest of my life.'" His theater career began with performances in musicals and plays at his church and high school. Once at UCI, Tadros honed his acting, singing and dancing skills in major productions such as "Legally Blonde," "The Pajama Game," "Company" and "I Ought to Be in Pictures." While spending long days rehearsing, he maintained a high GPA, landing him on the Dean's Honor List in all four of his undergraduate years. Tadros also worked as a resident adviser in Mesa Court and peer adviser in the student affairs office at the Claire Trevor School of the Arts, helping students achieve their full potential – experiences, he says, that made him into who he is today.
"I've learned that at the end of the day, it doesn't really matter how high I can sing a note or how high I can kick. If I'm not authentic to my true self, then it's not worth anything," Tadros says. He's looking forward to moving to New York or Los Angeles to pursue a career in theater. "Last year, I went [to New York] on UCI's New York Satellite Program," he says, "and you would think it's a program designed to make you a better performer, but actually, it made me a better person, and because I'm a better person, I'm a better performer."
– Lilibeth Garcia, UCI