What excites her most about Reunion Weekend 2020:
"50 years is a milestone. Being on campus again for the celebration will be an important life marker."
---
Art Major
While Sharon Tafoya Kroll '70 has "a lot of stories to share," some of her greatest memories on campus during the early years of UCI were the panoramic views, the hills of green after the Southern California rain and special moments in class. Her favorite professor, Ed Moses, took the entire art class on a sort of field trip to those same green hills on campus to express themselves freely. "I just decided to walk around as I always did and look at the nature that surrounded our campus." Now, as she prepares to celebrate her 50-year class reunion this February, Sharon is mesmerized by how much UCI has grown, evolving into one of the best universities in the country.
What excites him most about Reunion Weekend 2020:
"When I learned about this unique opportunity, I wanted to be a part of it. It's special to welcome alumni back to UCI, reconnect, share my reasons for being involved and encourage them to do the same."
---
Psychology Major
When Jesse C. Moore Jr.'80 was invited by then assistant coach Dave Lyons to try out for the UCI baseball team, there were only a few African American players at UCI. "I was blessed to not only make the team, but opening day I was starting." Amazing people at UCI like Coach Lyons opened his eyes to skills he never knew he had. Now, Jesse is determined to return the favor. For the past five years, he has served as a board member for the Black Alumni Chapter. He is partnering with the UCI Reunions Program, the Alumni Association, and the FRESH Basic Needs Hub on campus to hold a food drive during Reunion Weekend 2020 to support food insecurity for UCI students. "It's important for me to give back to students and our school programs as much as I can."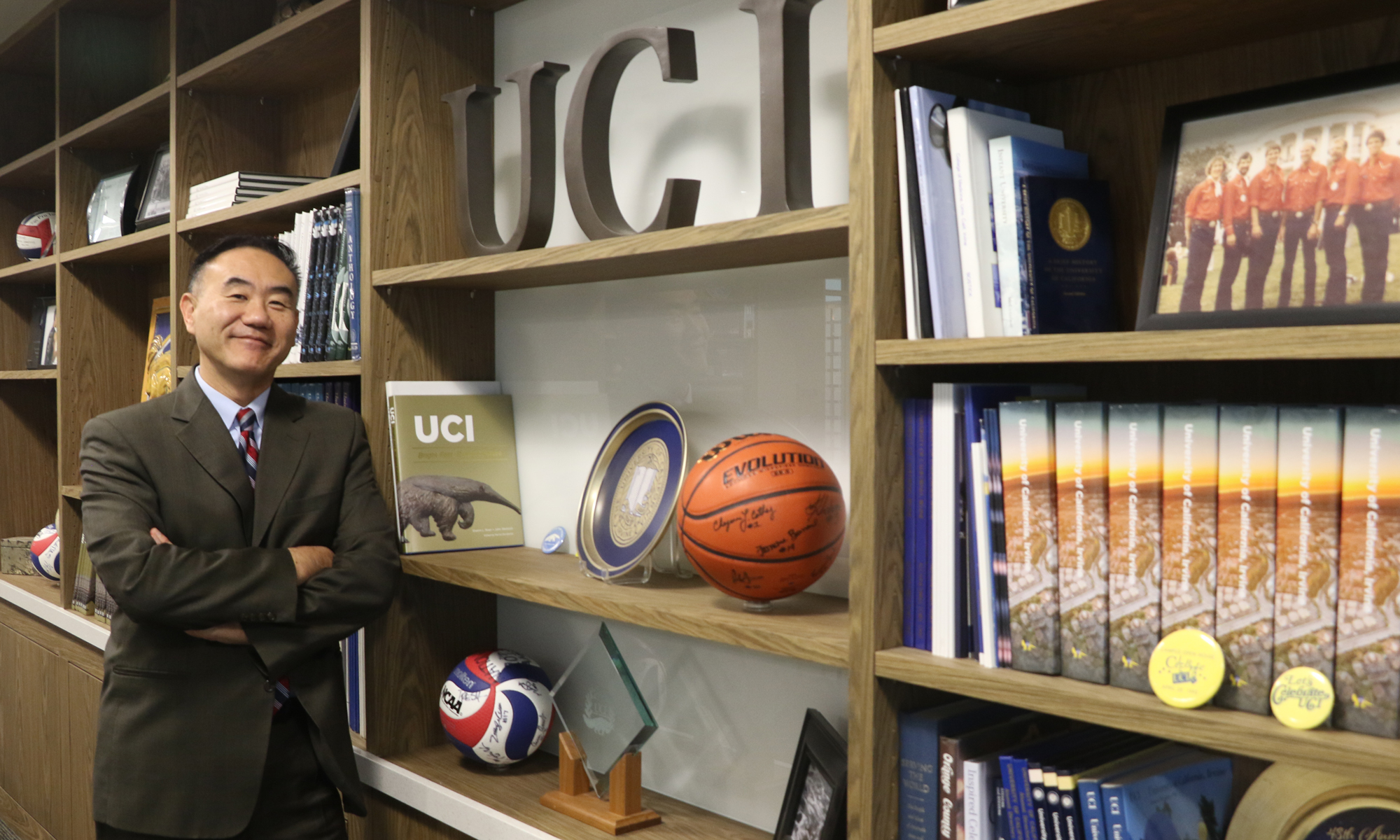 What excites him most about Reunion Weekend 2020:
"Like Irvine, UCI resists the effects of time (except for new construction, of course). Visiting campus feels like going back to the future!"
---
English Major
Whenever Andrew Cho '90 returns to the UCI campus, he is reminded of his wonderful time as a student. "I can walk around campus today and see clear flashbacks of what I did over 30 years ago!" He still recalls hanging out with friends over coffee at the Backlot and Cornerstone Café and the scent of foliage unique only to the UCI campus. "Like most things in life, UCI is what you make of it – the experiences, relationships and plans one pursues. I have so many positive memories of the years where my classmates and I developed, both intellectually and spiritually. It is greatly satisfying to see how far I've gone in life."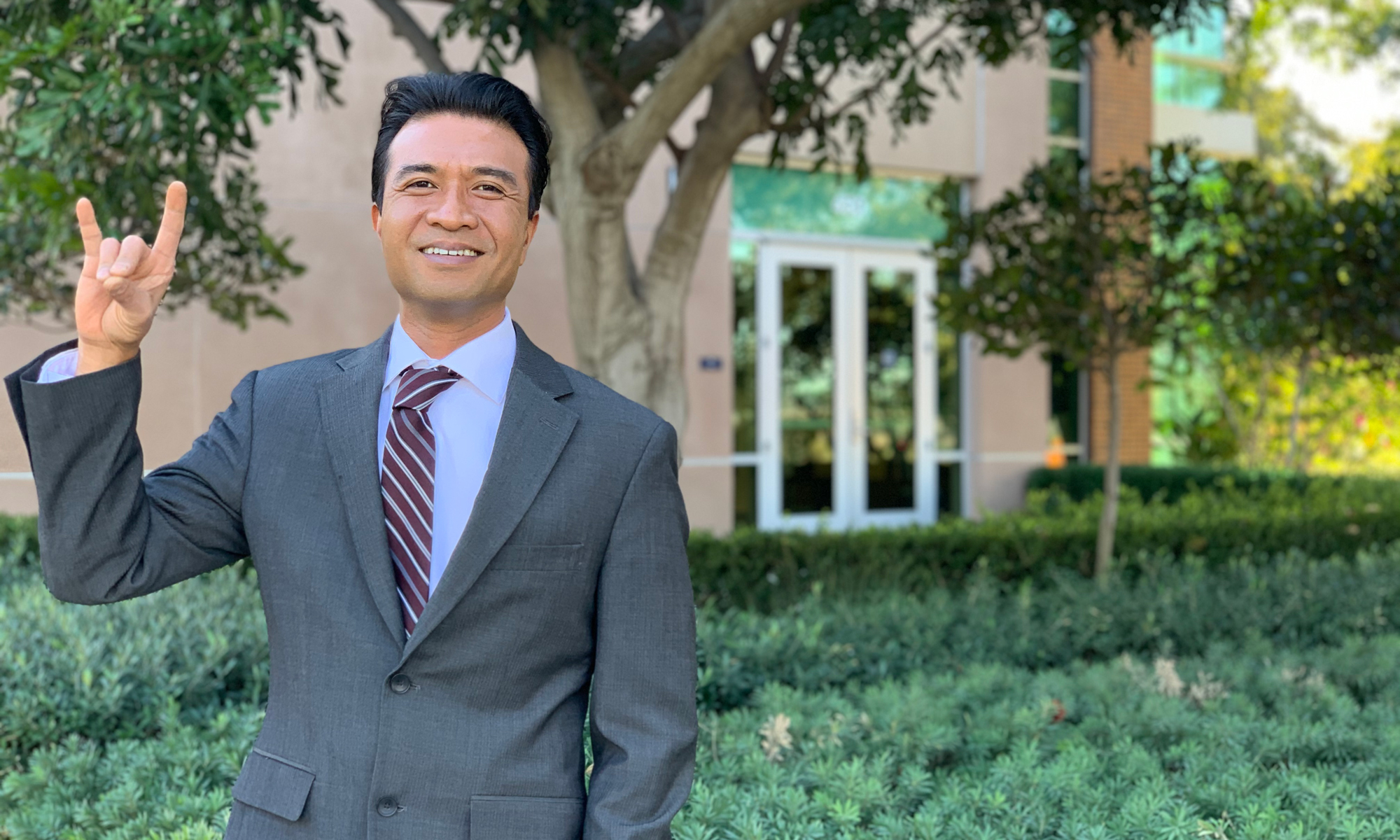 What excites him most about Reunion Weekend 2020
"I'm excited about the basketball games and looking forward to UCI making it to the final four – and winning!"
---
Economics Major
Greg Cancino '10 remembers his home-away-from-home to be a pleasant place full of driven and dedicated students. "When I think of UCI, I always remember my favorite places to study. I think the Science Library was my favorite, specifically the top floor near a window and watching the sunset." Greg was inspired by the other students on campus, who now motivate him as an alumnus. "The other students were very driven, intelligent and insightful. They always pushed for excellence." There are so many things Greg loves about UCI – its excellent faculty and staff, its reputation in the field of medicine and, of course, its stellar basketball team.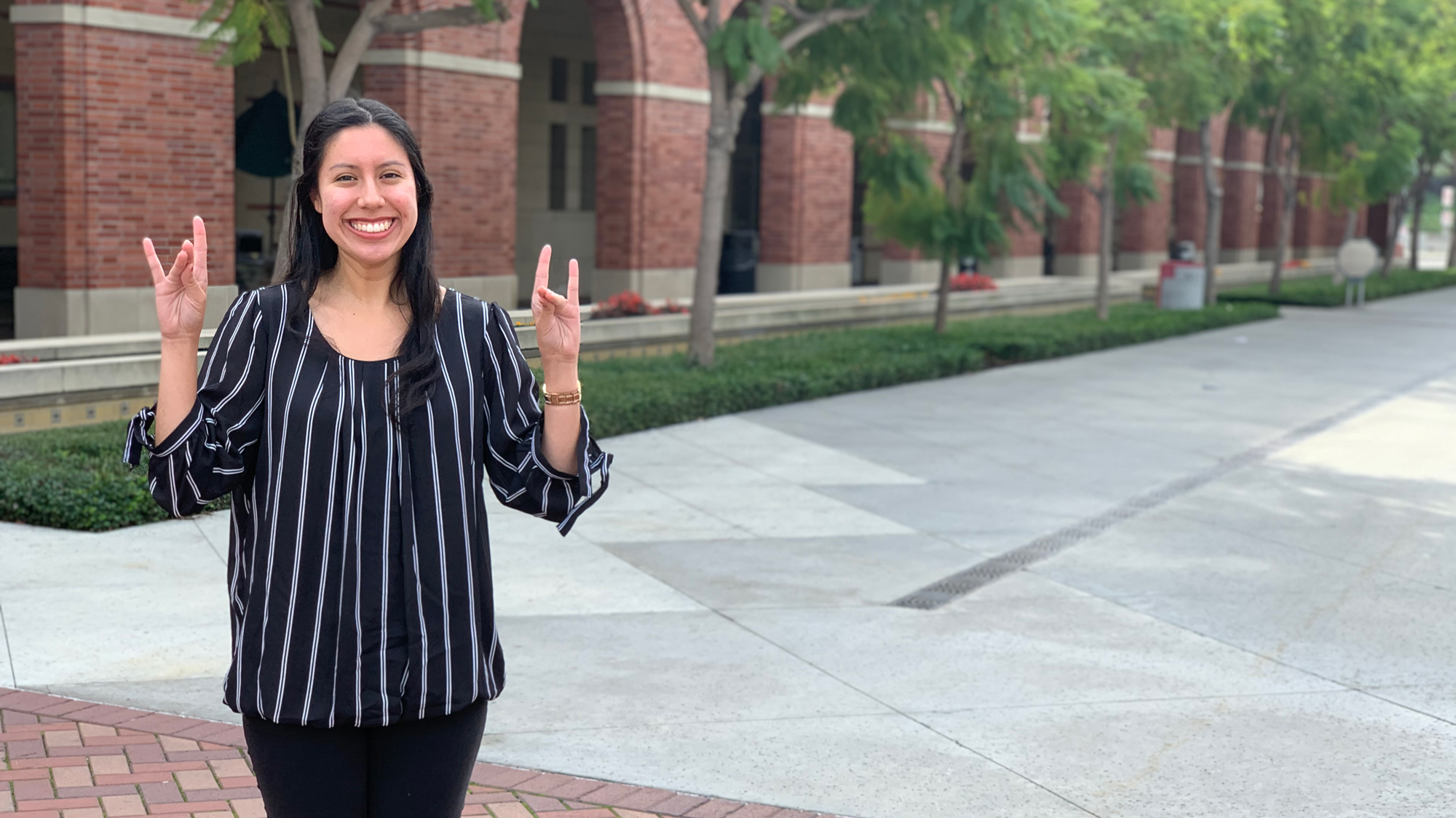 What excites her most about Reunion Weekend 2020:
"I'm excited to see people that I have not seen in a while and, of course, to be back on campus! Much has changed within the past five years, and I'm excited to see how UCI has grown since my time as a student. I'm also excited to grab $2 boba!"
---
Psychology & Social Behaviors Major
Education Sciences Major
As a commuter student, Serina Bravo '15 did not feel truly part of the UC system at first. And then she participated in the Associate Students UCI Sacramento Lobby Conference. "[It] sparked my interest in student advocacy, and I met some of my lifelong friends that I still talk with to this day." Her time at UCI challenged her to think critically, develop community and self-advocate – all skills that were essential to Serina thriving as a first-generation college student. She was involved in leadership positions with Mesa Court, SPOP, the Counseling Center, the School of Social Ecology and ASUCI (just to name a few). "My experience in all these organizations was life-changing." When asked about the most significant change on campus, true to her advocate nature, she responds: the FRESH Basic Needs Hub. "This is a much-needed resource on campus to fight food insecurity among college students. I'm so proud of the work done from when we were students at UCI to now!"