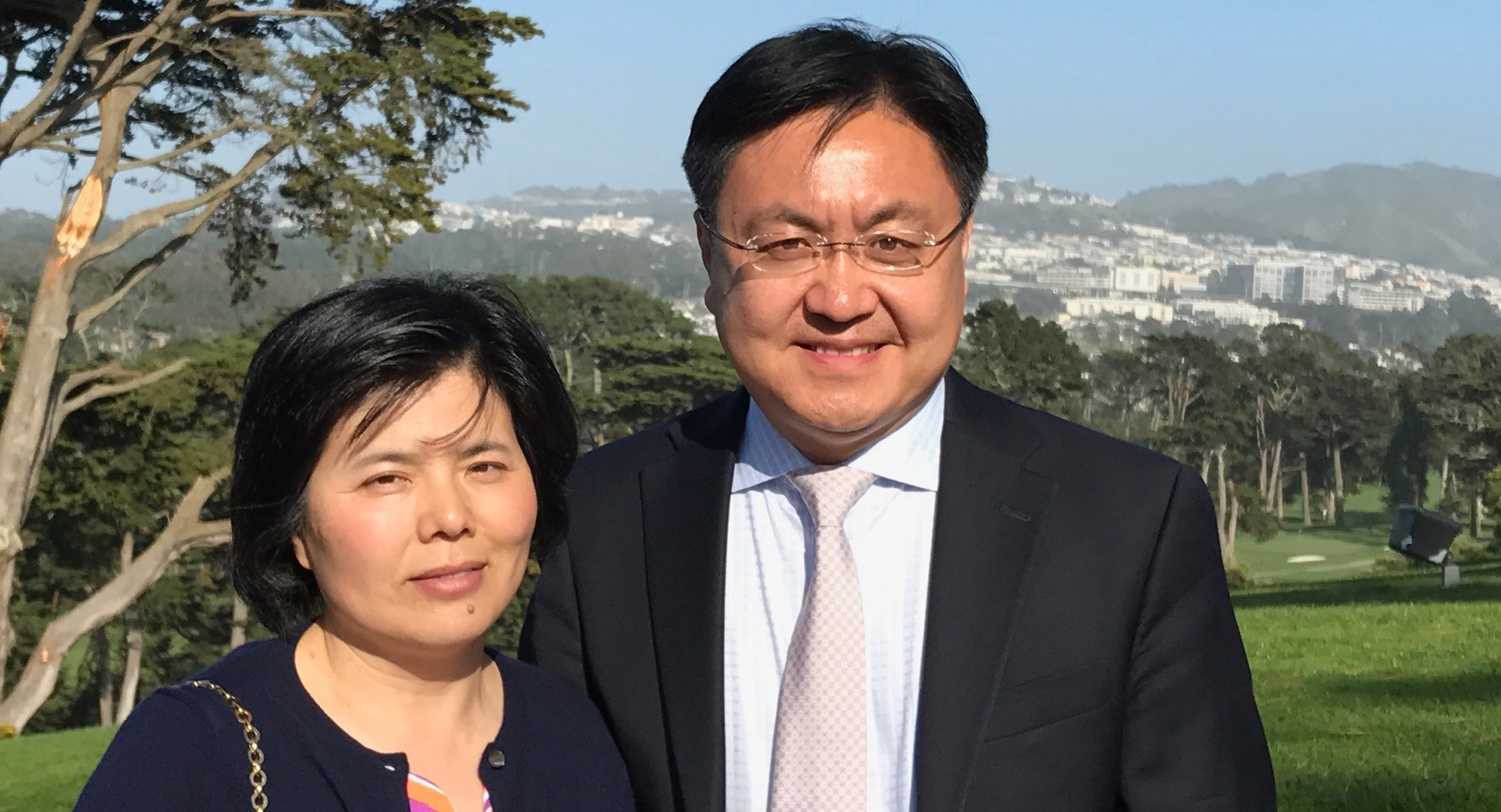 Three things they love most about UCI:
The city of Irvine is nice and safe.
UCI dorms are clean, beautiful and well-organized.
Students can easily explore majors and conduct research.
---
Parent Executive Board members
Grace Xin and Kewei Yang came to the U.S. as graduate students through the help of scholarships from John Hopkins University. With the support of a scholarship, Yang was able to finish his Ph.D., went on to have a great career, and started and ran a successful technology company. The couple believes college is one of the most important experiences for a person. When their son Alex started attending UCI, they learned that the university has one of highest enrollments of first-generation college students, many of whom come from underprivileged families. "We thought this is exactly the place for us to give," says Yang. "After we learned that UCI has a group of dedicated parents called the Parent Executive Board, we thought it was a great way for us to get involved and be a contributing part of Alex's college life."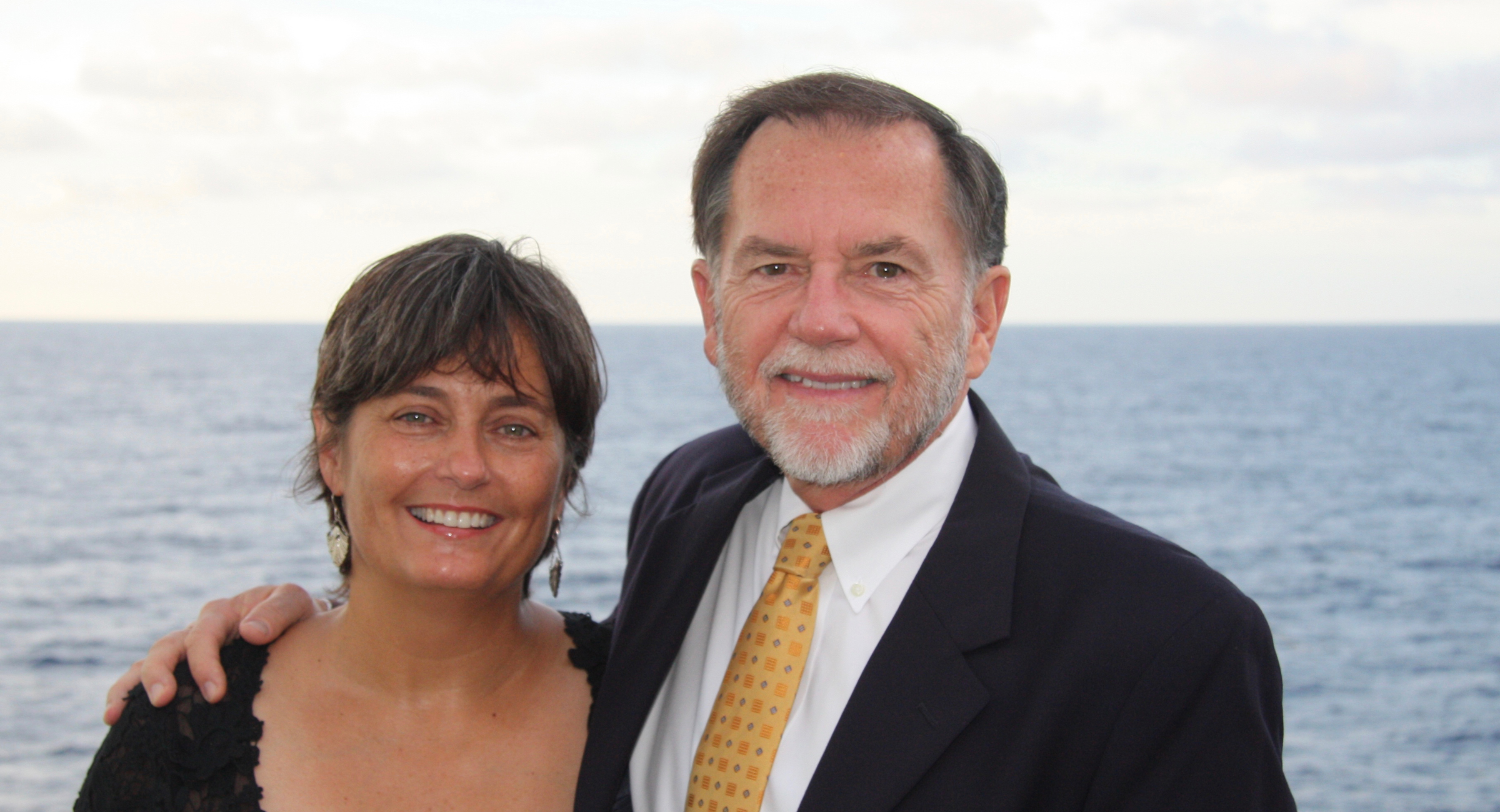 Three things he loves most about UCI:
Friendliness
Diversity
Meaningful opportunities for student leadership and engagement
---
Retired Executive Associate Dean of Students
When Randy Lewis came to UCI in 1970, there were only 5,000 students. His plan was to stay a few years and then move on, most likely to a more "established" public university. "Little did I know that UCI was to become the illustrious university that we know today," he says. During his 36-year Student Affairs career, Randy was afforded a breadth of opportunities for professional growth and development. The gratification he received from mentoring student leaders and supporting them in launching programs to shape the future of campus life was unparalleled. "UCI's academic stature is well-established and recognized internationally. But there is more work to be done," Lewis says. "The challenge is to achieve comparable excellence in the co-curricular realm to match our academic distinction. To further that effort, my wife and I have established endowments to support student leadership development and intercollegiate athletics – two areas that promote campus vibrancy and institutional pride."
Three things she loves most about UCI:
The strong relationships she built here that are still in existence
The endless opportunities for personal growth
How it ignited her passion for education
---
First-generation alumna
As the first in her family to attend college, Lonneshia Webb '08 was admittedly overcome with fear when deciding which university to attend. "UCI changed my life," she says. Here, Webb received excellent academic guidance geared toward helping first-generation and undeclared students find a path. And she became a member of Alpha Kappa Alpha, which gave her the opportunity to connect with like-minded African American women while spearheading community service projects for UCI. Now working in the field of education, Webb serves the UCI community as a donor. "I love giving back to UCI because I know my efforts are supporting other students like myself who come from groups that have been historically marginalized," she says. "I want to continue to pay it forward, whether that's financial, being a mentor or coming back to connect with current students."
Three things she loves most about UCI:
The welcoming atmosphere
Inspiring and innovative staff and faculty
That her daughter loves it
---
Parent Executive Board member and Chancellor's Club member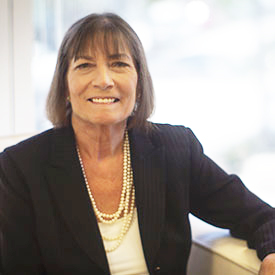 When Maia McGehee Gusciora, the parent of a current UCI student, signed up to volunteer at the campus's Student Parent Orientation Program, she didn't know what to expect. She just knew that students with involved parents tend to perform better than those with uninvolved parents. Instead of selling fundraising tickets or baking cookies, McGehee Gusciora decided to join UCI's Parent Executive Board. Among her favorite experiences in that capacity are meeting with passionate staff and being invited to a dinner hosted by the chancellor. She's inspired to donate to UCI to help provide resources ensuring the success of students and student groups on campus. "The Parent Executive Board's motto," McGehee Gusciora says, "should be 'You get into UCI, and we'll help you get out.'"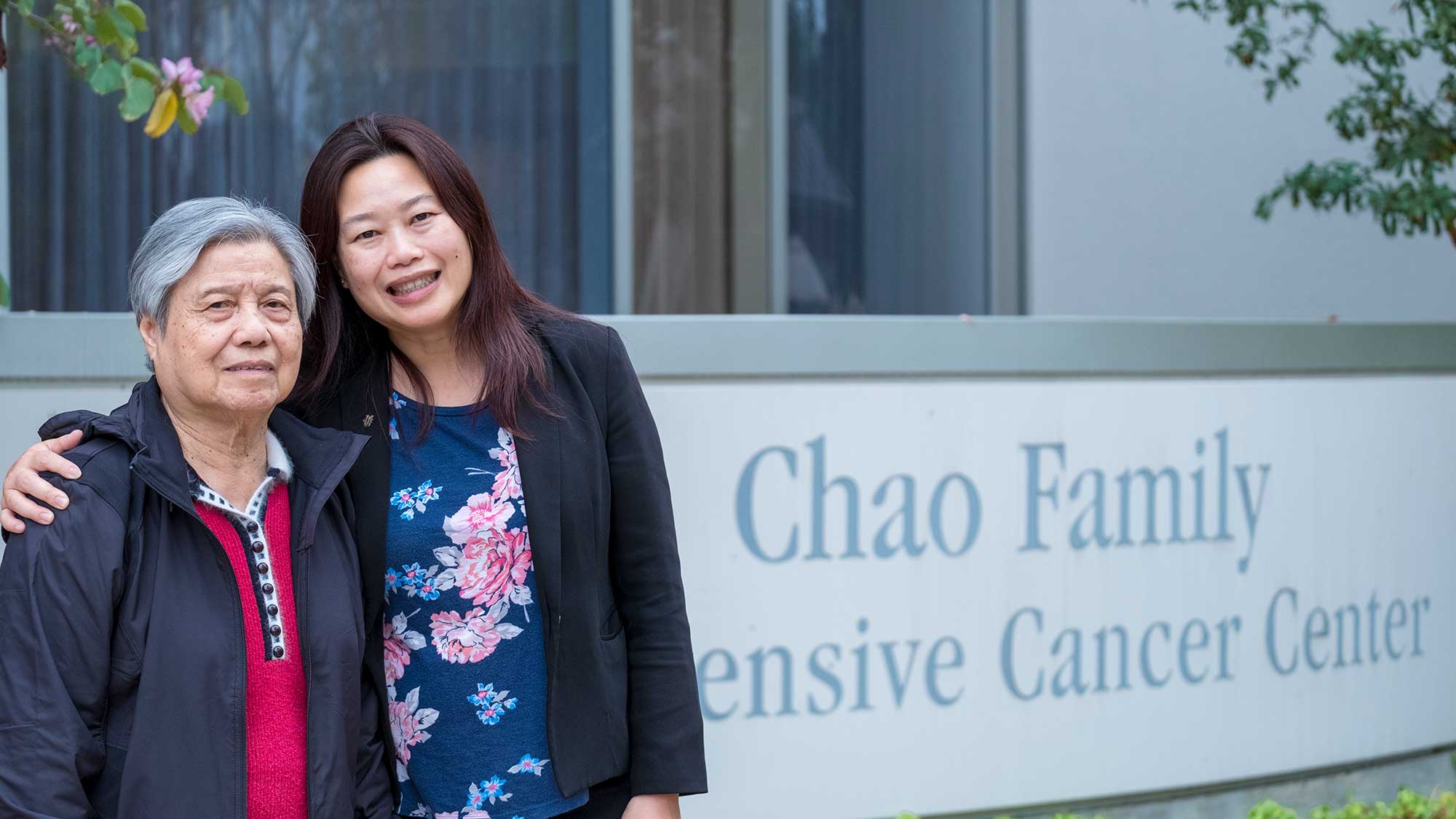 Three things she loves most about UCI:
The students, alumni, staff, faculty, healthcare providers, donors and community advocates
The endless opportunities
Being part of the Anteater family
---
First-generation alumna, staff member and grateful patient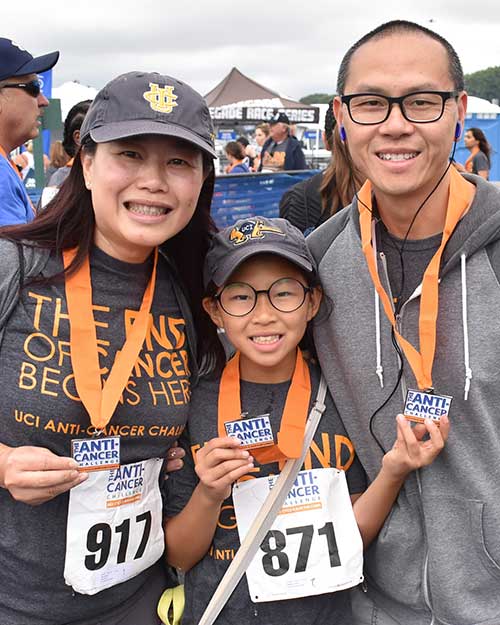 Sandy Lee '99 says she has more UCI-branded clothing, pins, pillows, blankets and mugs than any one person should ever reasonably own. But you can't really blame her: Lee was a first-generation UCI student, has been a UCI staff member for 15 years (and counting) and is a UCI cancer patient now one year into remission. She's a passionate supporter of campus scholarships and fellowships, having witnessed their life-changing impact on recipients over the years. Lee also donates to Staff Assembly, Athletics and cancer research. "Giving to UCI's Chao Family Comprehensive Cancer Center has been a meaningful experience, as both my mother and I are grateful patients," she says, adding: "UCI has so many opportunities that need our support, and there is something for everyone."
Three things she loves most about UCI:
Its proximity to home
Low crime rate
That it's a great research university climbing in the rankings every year
---
Parent Executive Board member and Chancellor's Club member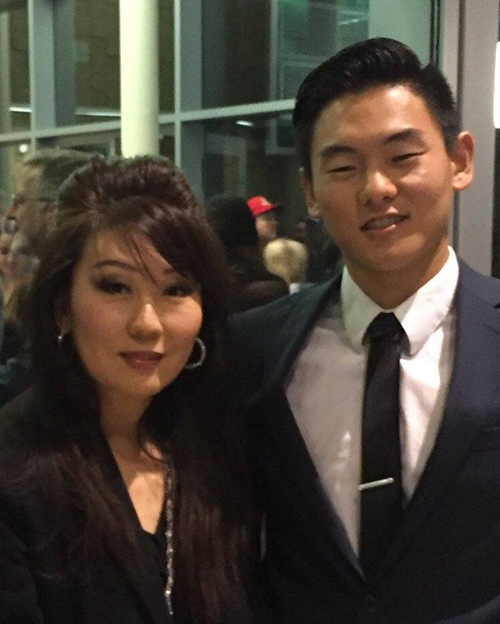 When her son decided to attend UCI, Joann Yang knew he'd made the right decision. "No doubt about it," she says. Since getting involved with the school's Parent Executive Board and Chancellor's Club, Yang has attended many campus events, activities and dinner functions and has met faculty members. While receiving this behind-the-scenes look at UCI, she became even more passionate about supporting the university. "We give because we really believe in this institution and know that our donation will make a difference in a student's life," Yang says. "It may not be a lot to some of us, but it means so much from the receiving end. It really makes a positive impact in their lives."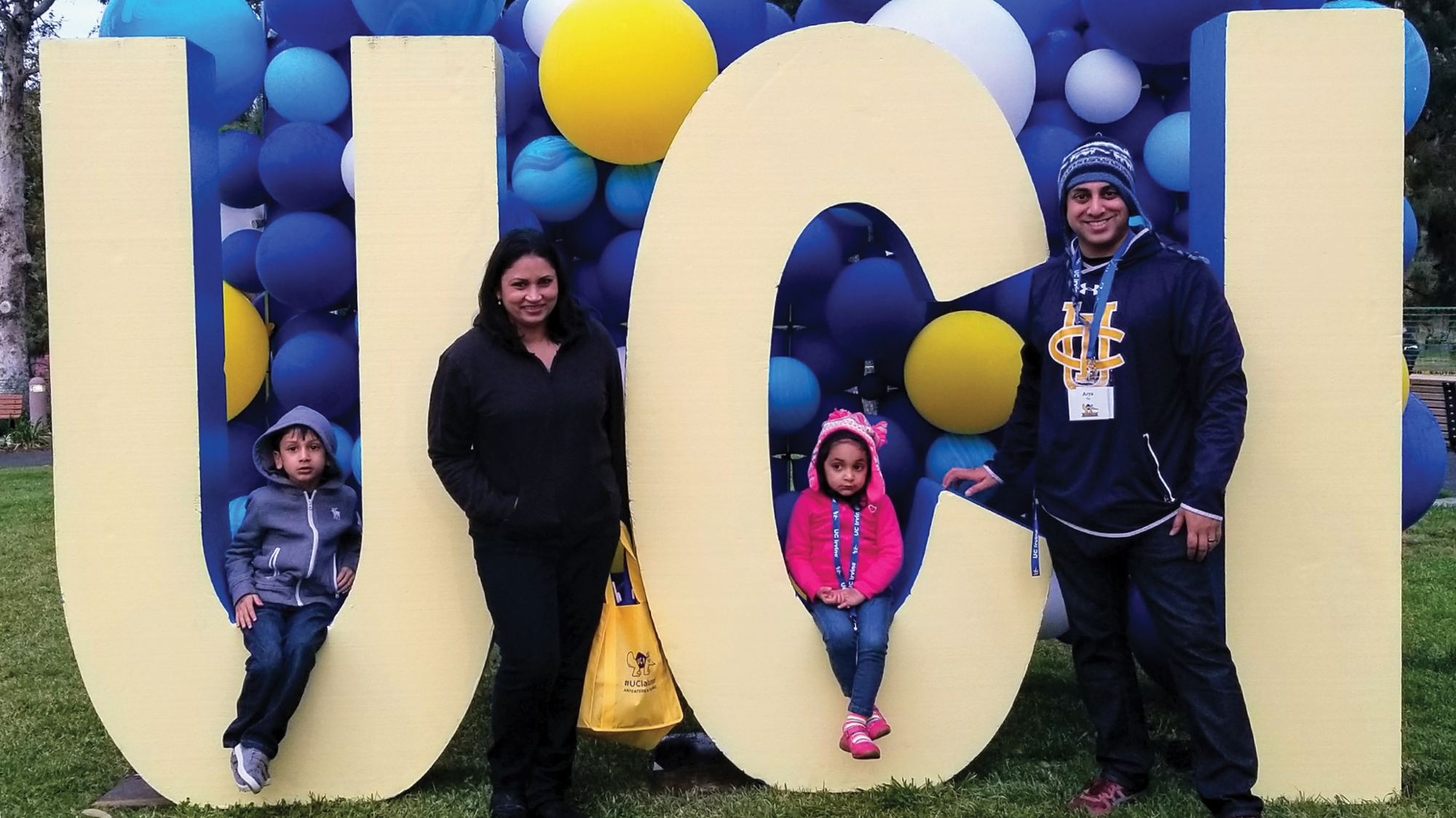 Three things they love most about UCI:
Attending UCI graduations of friends and family
Alumni events
Homecoming Party in the Park
---
Alumna and Chancellor's Club member (Pooja)
UCI instructor and Chancellor's Club member (Avi)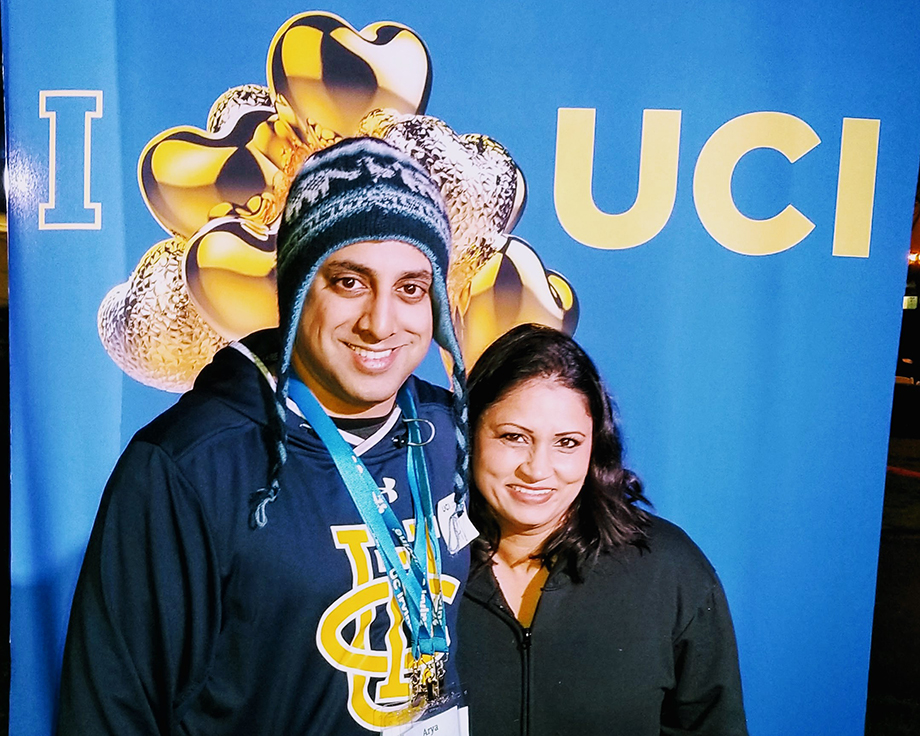 Pooja Pai '02 and her husband, Avi Pai, have been involved with UCI for 20 years – and that's probably why their toddlers already know how to deliver a proper "Zot! Zot! Zot!" Pooja Pai enrolled at UCI in 1998 as a computer science major and became a leader in many student organizations. Avi Pai earned a certificate in personal financial planning at UCI and, after passing his CFP exam, began teaching for the program in 2007. Since they both live and work in Irvine, the couple regularly visit the campus with their children. The two also enjoy being part of the UCI Chancellor's Club, which enables them to support the university in meaningful ways. The Pais strongly believe that UCI offers a once-in-a-lifetime opportunity, so they encourage students and alumni to stay involved. "We love giving back to the school that has given us so much and helped us succeed," Pooja Pai says.